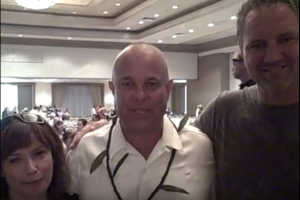 I'm sure you're probably happy with your current opportunity/company, but I just wanted to let you know that I have insider info on the biggest pre-launch opportunity around… something that isn't known to the general public just yet.
Do you know who Dallin Larsen is? If not, he was the CEO/Founder of MonaVie, the fastest company ever in direct sales to reach $1 billion in sales. He is now creating a new company and we are pre-launching in December 2016. If Monavie's success was any
Read more
Dallin Larsen New Company is in pre Pre-Launch. I honored to be a chosen Field leader to help launch Dallins Larsons next Network Marketing Business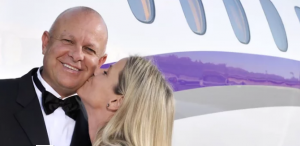 The next chapter in the book of Dallin and Karree Larson and Vincent and Kari St.Louis.
I got notice that Dallin Larson the founder of Monvie was launching a new business. At first I was not interested because I had stepped out of the Network Marketing industry. After the success we had with MonaVie we just could not find the same leadership, passion and excitement that we found in MonaVie. So we stepped out of Network Marketing all together. BUT when I heard the news I could not stop thinking about what Dallin and Karree stood for and what we built in our team TEAM 212. Also I could not stop thinking about Dallins tract record and the opportunity we had to share this with as many people we could.
So I reached out to Dallin and talked with him over the phone and we decided to help Dallin and Karree Larson to launch this new endeavor.
We have been chosen as one of the early field leaders to help launch this opportunity. We are honored to have this opportunity to bring Dallin Larsons new business opportunity to the world.
If you are at a place in your life and looking for an opportunity with people with a tract record give me a call 916-798-8508 to get first hand information of what we are doing. With our leadership I will help you position yourself for success in Dallin Larsons next business opportunity.
Dallin Larsen New Company! Get Involved (Pre-Launch)
Dallen Larsen and Karree Larsen are back!
If you would like to find out more information after watching the video message from Dallin & Karree, you can take the next step at call Vincent St.Louis 916-798-8508. I'm invited to to Dallin and Karree's house Oct. 25th to meet the leadership and learn about their products. I't an exciting time . I look forward to working with you.
*********************************
Read more
Why Don't People See This!? MLM MLM could be the Answer to Starting a Business on a Budget.
World Financial Group, Primerica, Amway, Avon, Mary Kay, Herbalife, Isagenix, Legal Shield, Pampered Chef, ACN, Advocare, Nikken, Younique, Team Beach Body, JR Watkins, Vector, Vestige Marketing……and all of the other MLM businesses have something in common……they all provide a way for one to start a business very easily. They all provide an opportunity to give people a path to get into the industry that they really want to. They give people the opportunity to be true business owners. From the view of an I/O Social Psychologist, the MLM is by far the best opportunity for those that want to get their feet wet in entrepreneurship.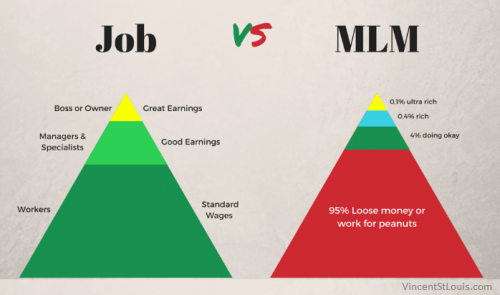 Read more
As a self employed person most of my adult life and the sole bread winner for my family I always was concerned if something happens to me. As I got older I was equally concerned with illness or long term sickness if I could not provide for my family. As we get older we see more and more people we know going threw unforeseen health hardship. One friend broke his back out mountain bike riding and loss most of the use of his legs. Another friend suffered a stroke that caused partial paralysis. He was a VERY active and healthy person in his 40's. VincentStLouis.com is mostly about entrepreneurship and the homebased business industry. Part of our striving for success is about taking care of our families and protecting what we establish financially. I found piece of mind with a Life Insurance product You Don't Have to Die to Use. I feel it's very important for everyone.
Most adults have two main concerns.
1. Health and medical coverage
2. Long term care, critical, chronic and terminal illness coverage.
Read more
An honest Sisel review or Sizzle as it's called. Read before you join.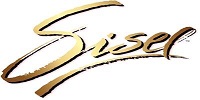 I will focus this Sisel review on the product, opportunity and leadership. The most important is leadership and I see BIG trouble for Sisels leadership or lack there off.
Sisel (sizzle MLM) is a normal MLM. In the industry of Network Marketing there are thousands of companies and products. They are all Great companies just ask any of their distributors they will tell you all about how they are the best. And Sisel might be a great opportunity. I have been in the Network Marketing industry for over 20 years. I even worked on the corporate level with a company.
When I look at a MLM company I look at the product, most MLM's have good products so it's not my main concern although a unique product would be nice. In this Sisel review I will look at Sisel's products. Compensation plan is very important. Does it pay to play. We will look at the Sisel Compensation plan in this Sisel review as well. But to me the main key is leadership. I see a very big problem with a key figure in Sisel's leadership choices.
Read more
The rule of 72 teaches that money can work for you or against you.
Albert Einstein said: "Compound interest is the greatest mathematical discovery of all time.  It's the eighth wonder of the world.  He who understands it, earns it – he who doesn't, pays it."
The rule of 72 states that if you divide the interest rate by 72 you will get approximately how long it will take for your money to double. When you save or invest, money can work for you. Let's look at how this works and how your interest rate can make all the difference in what your return will be.
If on the day you were born your parents put $10,000 into a savings account, and that lump sum yielded a 1% fixed interest rate, you'd have around $20,000 waiting for you when you turned 72. If the interest rate was 4%, you'd have $168,423. What do you think the value would be at 8%? Would it surprise you that you'd have $2,549,825. That's 15 times more money by simply doubling the rate from 4% to 8% over your lifetime.
 The rule of 72 is the kind of principles that enable you to take advantage of The Wealth Wave.
Read more
My Tranont review
I'm not in Tranont so this is coming from a just as I see it Tranont review.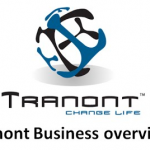 I went to a Tranont overview where one of the owners and a top leader did a presentation. I was called by a good friend that pulled the "You owe me card" so as a good friend and YES I did owe him I went to the presentation to support my friend.
I remember as I was driving to the Tranont meeting I was praying I would not get excited. You see I've been in MLM for over 22 years and am a little burned out of the whole industry. I had some very good success several times in the last 22 years, but just over the new company every few years thing.
Read more
The iUL is called the The Swiss Army Knife of Financial Strategies
In this new, challenging economy that calls for innovative wealth-building and retirement strategies, Millennials, Gen-Xers, and Baby Boomers are all trying to find their footing and chart a path for the future. Offering relevant solutions that meet the needs and goals of today's investors is just as important as the financial education we provide. Let me share with you a financial option with the opportunity for everyday people – YOU included – to avoid market risk and build a tax-free income.
Read more
We strive to provide the highest level of service to our clients. We answer questions and educate our clients about the property at the inspection. We put things in proper perspective and context. We can relate technical issues into easy and understanding language.
Read more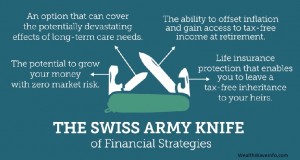 I did a recommend for someone today that I would like to share with you.
Male age 29 married with 2 children
$500 a month contribution.
It's a 7702 plan that starts with a Initial Face Amount (death benefit ) of $672,053 so his family is protected. Every month the death benefit grows until he starts withdraws. Death benefit at age 66 is $814,810
Contribute to age 65. Total contribution for 37 years $222,000
He starts taking a tax FREE income of $73,702 a year yes tax FREE to age 80
In just 3 years he would have received everything he put into the plan.
From here on its ALL TAX FREE profit totaling $1,105,630 available as a tax FREE income and still having a death benefit at age 80 $108,932 and grows every month.
Read more