Is an IUL right for you?
Is the Indexed Universal Life Insurance the best opportunity?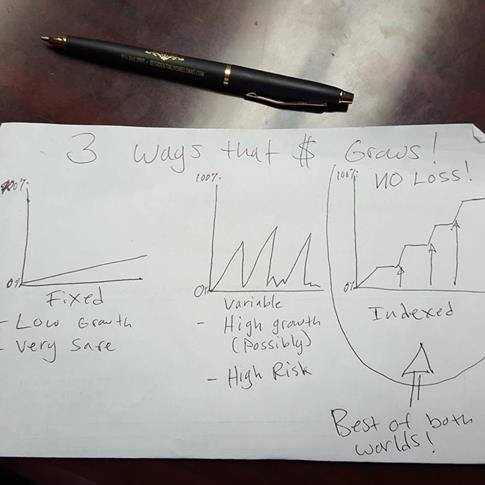 In this new, challenging economy that calls for innovative wealth-building and retirement strategies, Millennials, Gen-Xers, and Baby Boomers are all trying to find their footing and chart a path for the future. Offering relevant solutions that meet the needs and goals of today's investors is just as important as the financial education we provide. Let s take a look at a financial option to avoid market risk and build a tax-free income.

Read more
Take a look at the 2016 Tax Facts At A Glance.
The 2016 Tax Facts At A Glance provides you with the details you will need to add value to your planning discussions with clients by keeping the latest information at your fingertips, such as:
2016 tax rate tables
Increase in lifetime gift and estate tax exemption to $5.45 million per person
Increase in annual gift tax exclusion to a non-US citizen spouse to $148,000
IRA phase-outs
Capital gains taxes
Watch This Video >>>>>>  The End of Wealth and Retirement as You Know It
The End of Wealth and Retirement as You Know It
World War II has just ended.
Invigorated by victory overseas and a rebounding economy, the U.S. experiences a historic
surge of births. 92% of all women who can have babies do – averaging just under four each. 10,000 babies born every day 4 million a year 76 million over two decades.
Dwarfing the generations before them, the Baby Boomers are the new lifeblood of America. Industries are challenged to meet their overwhelming needs.
Diapers for 76 Million babies.
Bicycles for 76 Million children.
Cars for 76 Million adults.
Homes for 76 Million newlyweds.
The Baby Boomers begin having their own children – Generation X, numbering more than 82 million.

Read more
In this WFG/World Financial Group Review I will inform you about my take on the company and opportunity.
World Financial Group has a mission: to help people from all walks of life build a better future.
World Financial Group has Power In Your Corner!
World Financial Group Inc., World Financial Group Canada Inc. and their affiliates are Transamerica companies. Transamerica companies offer a wide array of life and health insurance solutions that can help create better tomorrows for protecting families. As an independent business owner, you are backed by the marketing and administrative muscle of WFG's corporate offices and the support of experienced field leaders who have each built his or her own financial services business from the ground up — all of whom are dedicated to your success.
Helping people is at the heart of what WFG / World Financial Group associates do every day. Even in this time of unprecedented access to information, there remains a lack of financial knowledge among individuals and families. However, WFG associates are ready to provide the tools and guidance needed to help clients make informed financial choices and meet their goals. As a World Financial Group associate, you will help your clients understand fundamental financial concepts that give them the foundation to create a sound strategy. You can help clients create a better tomorrow for themselves and their loved ones.
Here are some facts about World Financial Group:
There are more than 34,000 life licensed associates throughout the United States and Canada
Securities and investment advisory services in the United States are offered through Transamerica Financial Advisors, Inc., Transamerica Financial Group Division
Mutual funds are offered in Canada through Transamerica Securities Inc.
Insurance products in the United States are offered through World Financial Group Insurance Agency, Inc. and its subsidiaries and, in Canada, life insurance is offered through World Financial Group Insurance Agency of Canada Inc.
Affiliated companies have agreements with many well-known insurance and financial services companies

Read more
In this Jetstream Box 4 review I will cover all areas of the Jetstream Box 4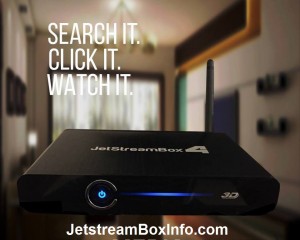 After 10 months with the Original Jetstream Box. Jetstream launched the new faster Jetstream 4. This box is a very big upgrade to the original Jetstream 2. I still use both Jetstream boxes at my how but the newer Jetstream 4 is a great box. For streaming TV, Movies and Sports the Jetstream Box 4 is the fastest and most complete Streaming media box available.
The Jetstream 4 is a lot smoother interface and a lot more user friendly. It has a Quad core processor and 1g RAM for faster processing.
One of the main things that set Jetstream Box 4 apart from other streaming media boxes is Jetstream Box is a software company. All Jetstream Boxes come with auto update software that will update any software, firmware and all the apps installed including XBMC. No other box has this capability. Also one of the things Jetstream realized and ALL streaming devices realized is that all the XBMC apps are controlled by their party so they can and have turned off their app to everyone or realized they could charge for it and make you pay monthly to use their channel. Because Jetstream is a software company they have created their own channels, that way they control the longevity of the Jetstream 4 Box. Yes Jetstream 4 has ALL the channels but also have their own.
One of my concerns with the streaming media boxes is what if everyone decides to charge or close down their channel. Now you have a box that does nothing. That's what I like about Jetstream they also created their own channels to assure the Jetstream Box 4 will be useful for many years to come.
The Jetstream Box 4 is the most advanced streaming media device available.

Jetstream Box 4 Key Features
Android 4.4 KitKat – It's Jetstreams goal to make an amazing Android expectance available for the user.
Kodi Media Center – Kodi is a media player that allows users to play and view most videos, music and all common digital media files. The Jetstream 4 QUAD-CORE comes with pre-installed KODI, with integrated hardware video decoding.
Built in WiFi – The Jetstream Box 4 has a WiFi (2.4 GHz 802.11b/g/n) with a great high gain antenna.
USB3.0 – is the third version of the Universal Serial Bus standard for computer connectivity. The Jetsream 4's USB3.0 is more than 10 times faster high speed than the USB2.0.
Smart TV remote – All Jetstream Boxes come with a high quality remote.
Google Play – The pre-installed play store allows simple installation of your favorite apps.
H.265 hardware Decoding – H.265 is a video compression standard successor to H.256. H.265 can double the data compression ratio at the same level of quality and can transfer the same quality video data with half the bandwidth. So Jetstream 4 users enjoy the high-resolution video even at a low-internet speed.
4K2K UHD Video Playback – The Jetstream 4 is capable of decoding and playing Ultra HD video, delivering an even clearer and better looking image when watching your media content on larger screens. The 4K2K UHD Video Playback feature smoother edges and depth, producing a more detailed picture and superior viewing experience.
There are so many cool aspects of the Jetstream 4
Last week I took the box to a friend's house to watch the UFC fights. Just connect to his wifi and BAM! Move the TV outside on the patio or near the pool. NO problem as long as your wifi reaches you got it. Having a yard sale? Don't want to miss the game. No problem all you need is power and wifi and you get ALL the entertainment you could ever ask for. ALL live sports no need for NFL package. Movies still in theaters, TV shows new and old without commercials 100% all legal.

In conclusion the New faster Jestream 4 is an amazing streaming media box that is set to last you many years. Media Streaming is the wave of the future and Jetstream Box 4 is the box that will support ALL your viewing pleasure.
Chief Inspiration Officer
Vincent St.Louis
Fighting the forces of Mediocrity
If you found this article on Jetstream 4 useful please comment and share it
`
The Legend Mark Yarnell died today. Mark Yarnell (1950-2015)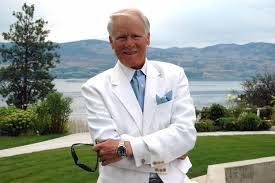 The Legend Mark changed my netwrk Marketing career in so many ways.
One of my all time favorite books is "Your first Year In Network Marketing"  and will always be on the top of many professional Network Marketers list.
 Mark Yarnell: A Legend who Will Forever Be Missed…
It is with great sorrow that I share the very sad news that the great legend has passed.  Mark is a True Legend in the Profession of Network Marketing.
Mark was an amazing man who left an indelible footprint on the MLM profession. He has unquestionably left his mark on my life and my Network Marketing career.
He authored several incredible books, including one of the greatest books ever written in our space, "Your First Year in Network Marketing".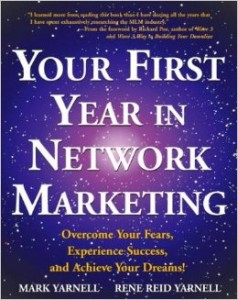 I'm glad to have called Mark a mentor of mine.
Todd Falcone "To me…Mark was a LEGEND before I ever even met him. I vividly remember the day I met him, spending 5 full hours in a restaurant talking about this great profession. He was always a thoughtful friend, often sending me crazy "flies" that he tied out of peacock feathers that I could try out on my local lakes and rivers. He sent me one he called, "the Guaranteed" because it was guaranteed to catch you fish. That still makes me smile to this day.

Mark and I loved talking about our fishing adventures. He loved the outdoors and was a big time thrill-seeker, who talked me into hang-gliding on a very windy day not too many years back in Utah. He loved seeing other people fly, both figuratively, and literally."
Mark was one of the most dynamic teachers I have ever listened to in my entire life.
Mark Yarnell had a heart of gold and a lifelong passion for helping people create freedom and independence through network marketing.
Your Legacy, your Contribution to our Profession will never, ever be forgotten.
Remember Yarnell's Law.
Do One Thing at a Time. Do it Right. Finish it.
RIP Mark Yarnell
`
Streaming Live TV Free is it here to stay?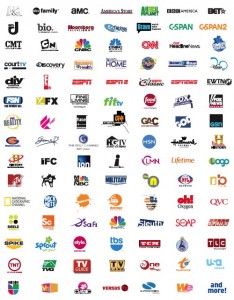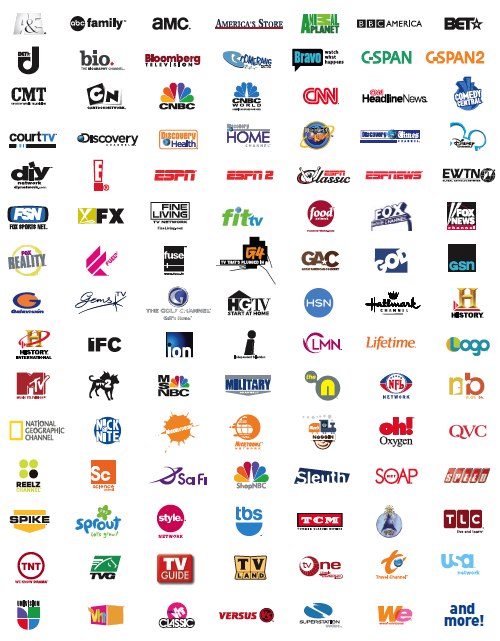 TV Viewing Slips as Streaming live TV, Movies and Sports Booms. Did Netflix really put Blockbuster out of business? Online video streaming is up 60% while traditional television dropped 4% in the last quarter. The average person watches more than 4 hours of TV a day, that's 141 hours of television a month. The problem with many of the online Streaming sites is you get massive viruses and or malware or you have to deal with porn site or video gaming site ads. Internet streaming live TV is growing due to the ability to have high quality video in a smaller streaming format. Technology is changing the way we watch TV.
Free Online streaming live TV is up in America.
Meanwhile, Americans increased streaming entertainment to nearly 11 hours a month. The amount of online video watching hours is likely even higher, because they don't include viewing with gaming consoles or smartphones. Now with new streaming devices like the all new Jetstream Box having access to all the live and recorded streaming sports, TV and movies has never been so accessible.
How to Watch Streaming Live TV Online
Jetstream Box is it all that great?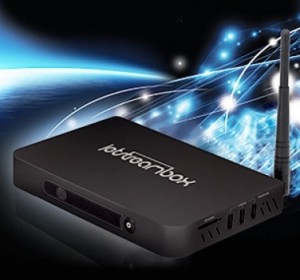 Tired of paying HIGH cable bills. The Jetstream Box promises to give you unlimited movies, TV shows, sports and ALL network TV channels with NO monthly charges and fees. The Jetstream box gives you 99.9% of every movie ever made. Every TV show, every Disney movie, every cartoon, every doumentary, workout programs, live TV from over 100 countries, 3D movies, every box set, live TV from all the major stations, WWE network, PPVs, google browser, youtube, movies in the theatre, football games, golf channel, concerts, unlimited adult entertainment (yes parental controls you can delete this feature) plus so much more.  CLICK HERE TO LEARN MORE
Jetstream Box savings; NO monthly fees
For me I pay $95 for cable TV and Internet also I pay $12.99 a month for net flix. I will keep my internet that cost me $45 a month cancel all cable TV and Netflix that is saving me $62.95 a month. The Jetstream box retails for $399 with cancelling my Nedtflix and cable the Jetstream box will pay for itself in 6.33 months then FREE TV, free Sports, free Movies and MUCH more…
Jetstream How does it work
Children are exposed to over 200 chemicals every day
Most are found in baby products we use on them every day. These harmful chemicals are in the ingredients of every day products that are applied directly to the skin, the body's largest organ. Chemical exposure and the buildup of toxic chemicals in our children are linked to the rise in child cancers, learning disabilities, autism, ADHD, growth problems, skin problems and much, much more.
Toxic-Free-BabyEvery Day Products Are Full Of Dangerous Chemicals
Read the rest of this story at http://toxicfreeandnatural.com/children-exposed-200-chemicals-every-day/
We come into contact with more than 500 chemicals and toxins every day. There and approximately 200 chemicals in the average person's body fat. It's not a question of if we are carrying toxic compounds… but how much!
Chemical companies do NOT have to prove safe…
Is this okay with you?? Trisodium Phosphate in one of the most popular kids cereals???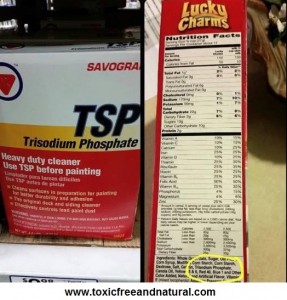 Did you know Trisodium Phosphate (also known as TSP) is an additive and flavor enhancer found in thousands of frozen and processed foods including processed meat, processed cheese, commercial bakes and goods, canned foods, nutritional supplements, and even kids cereals? Amazingly, Trisodium Phosphate currently used as an industrial paint thinner is used inside children's breakfast cereal. Trisodium Phosphate is an inorganic salt commonly used by construction workers and developer, but most parents who buy breakfast cereals for their kids, don't expect to find TSP as an ingredient in cereals of stores like Trader Joe's that offer people a higher quality of food. Read the rest of this alarming infomation at http://toxicfreeandnatural.com/trisodium-phosphate-food/ 
If you're looking for a heathy  and is also a Organic products take a look at this toxic free toothpaste at http://itstoxicfree.com


Chief Inspiration Officer
Vincent St.Louis
Fighting the forces of Mediocrity
If you found this article on Trisodium Phosphate in kids cereal useful please comment and share it