Tips and Tricks for successful Network Marketing
TIPS & TRICKS
1. Split bulk orders with your team to allow you to have stock on hand at a lower price. Place the order in the lowest position to generate volume from the bottom up.
2. Run reports on Fridays or at end of commission cycle - At end of commission cycle, run a Rank Advancement report to see if anyone is close to achieving the next rank. If yes, be proactive, give them a call, and offer them support. Work with them to get to the next rank. Then work your way upline letting everyone know that person is changing rank and help their upline to take advantage of it and change rank also. By working from the bottom up you can get one person to change rank and then use that to help many other people change rank. Create volume from the bottom up. While you're in your virtual office, also check to see if there are any autoships that did not ship for any reason. If yes, give them a call and see if they would like your help to fix their order.
3. Sign people up on a paper application. If at all possible don't tell people to go to your website and sign them self up. Get them on the phone or in person and you fill out the application for them or give it to them to fill out. When they start filling out the app. It's time for you to STOP talking. People cannot fill out a form and listen to you talk. As soon as you start talking they will stop writing. If you feel you need to talk then you ask the questions and you enter the answers on the application.
4. The Sling – When you get a sign-up, don't run and enter the application into the computer. Instead, call anyone you have introduced the product and/or business to and ask them if they'd like to get in first (before you enter your application) and start off with one person in their business. If they say "yes," repeat this process (i.e. calls another prospect and inform them they can have 2 people under them if they decide today). I've had distributor's sign-up 5-10 prospects in one week using this process.
5. Schedule a meeting from a meeting. Each time you meet with a prospect, a distributor for training, or conduct a home business review, try to schedule another meeting. If you accomplish this effectively, you will properly follow up with prospects, train new distributors. When doing a meeting place your planner on the table to remind you to set the next appointment
6. Three way calling – When you're new in the business, feel free to use three way calling so that someone more experienced can help get your prospects to a First Look presentation.
Here's a short video for more tips and trick to a successful MLM business
Chief Inspiration Officer
Vincent St.Louis
Fighting the forces of Mediocrity
If you found this article on MLM tips and tricks useful please comment and share it.
`
To succeed in Network Marketing there are four beliefs you must develop a strong belief in.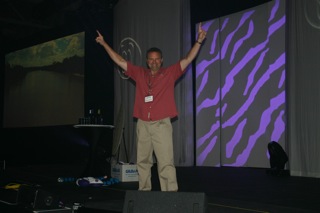 There are four beliefs that must be developed to create a successful business. These beliefs are listed below from easiest to develop to hardest to develop.
1. Belief in the product –
Belief in your product is achieved through personal use and studying it. The benefits you get from your product will help you share it with passion. The more you use your products, the more you will have to share about your personal experience. Study the science, review the product information understand what makes your product and opportunity special
2 . Belief in your company –
Developing trust in the company leadership and their vision is a crucial element in your belief. Find out who the founders are. Develop a trust in them. Do your best to attend all sponsored events and participate on all the companies and your uplines conference calls. It is absolutely imperative that you make a commitment to attend your company convention. When this business goes from your head to your heart that's when magic will start to begin and your company convention is where you will get that.
3. Belief in the industry –
Network marketing has created some of the largest wealth in the country. Notwithstanding, the industry remains tremendously misunderstood. Study the industry by reading trade publications (i.e: networkingtimes.com) and books about the industry:
• Kiyosaki – The Business of the 21st Century
• Kiyosaki – The Perfect Business
• Paul Pilzer – The Next Millionaires
• Jim Rohn's Building Your Network Marketing Business
• The Compound Effect – Darren Hardy
4. Belief in yourself –
From struggling single mothers to corporate executives, there have been many network marketing success stories. Start developing belief in yourself by understanding and accepting that:
1. You will learn as you build. It is not possible to know everything before you start. This is "on the job" training – the greater your activity level, the more you will learn and build belief.
2. The "Law of Averages" says you must get "no's" to get your "yes's". "No's" are not directed at you personally and will not affect your success unless you allow it. Major league ball players strike out 7 of 10 times but get paid millions for the 3 they hit. Keep in mind you only need 3!!!
3. Investing in yourself is not an option. You must listen to audios, read books, and participate in the conference calls and events. Give yourself permission to learn & realize your first six months are a training period.
Recommended reading:
• The Slight Edge
• The Magic of Thinking Big
• Read & Get Rich
• As a Man Thinketh
The Action cycle of Network Marketing Sussess.
Chief Inspiration Officer
Vincent St.Louis
Fighting the forces of Mediocrity
If you found this article on The Four Beliefs of Network Marketing useful please comment and share it.
`
To Boost Your MLM Blog traffic with three easy steps.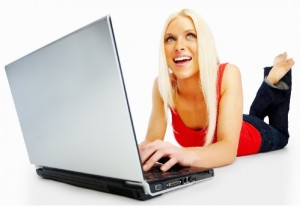 Are you struggling to get more than 80 visitors a day to your blog. Would you like to break into the 500 to 100 blog visitors a day?
How To Massively Boost Your MLM Blog Traffic
1. Write Great Content
You must write good blog content at least once a week or more. Write long and structured posts stuffed with lots of value. This requires you to do about an hour of research and brainstorming on the most popular trends in your niche that offers a solution. Find and answer a solution to people's problems.
Write engaging, informing, and solution providing articles, your posts will be shared and liked by your readers and you'll have more traffic to your MLM blog.
Don't just give your opinion about a subject or topic give a solution. People are looking for solutions on how to better run their business.
Boost Your MLM Blog Traffic

Read more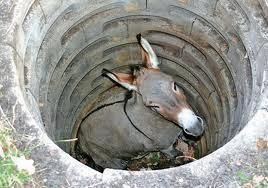 One day a farmer's donkey fell down into a well. The animal cried piteously for hours as the farmer tried to figure out what to do. Finally, he decided the animal was old, and the well needed to be covered up anyway; it just wasn't worth it to retrieve the donkey.
He invited all his neighbors to come over and help him. They all grabbed a shovel and began to shovel dirt into the well. At first, th
e donkey realized what was happening and cried horribly. Then, to everyone's amazement he quieted down.
A few shovel loads later, the farmer finally looked down the well. He was astonished at what he saw. With each shovel of dirt that hit his back, the donkey was doing something amazing. He would shake it off and take a step up.
As the farmer's neighbors continued to shovel dirt on top of the animal, he would shake it off and take a step up. Pretty soon, everyone was amazed as the donkey stepped up over the edge of the well and happily trotted off!
MORAL :
Life is going to shovel dirt on you, all kinds of dirt. The trick to getting out of the well is to shake it off and take a step up. Each of our troubles is a steppingstone. We can get out of the deepest wells just by not stopping, never giving up! Shake it off and take a step up.
Remember the five simple rules to be happy:
1. Free your heart from hatred – Forgive.
2. Free your mind from worries – Most never happens.
3. Live simply and appreciate what you have.
4. Give more.
5. Expect less from people but more from yourself.
You have two choices… smile and close this page,
or pass this along to someone else to share the lesson .
What Is The Rippln?
Rippln is a first of it's kind mobile app. The Rippln app platform makes it possible for everyone to profit from the exploding mobile application industry. Rippln is a brand new FREE mobile application that will change the way we communicate. It's the first mobile platform to reward people for their own social network.
The Rippln app is an app that is shared from one person to another by sharing with friends, family and your social network. It's gamified! Each time the app is shared the Rippln app tracks from one person to the next and you can track how far and wide your ripple grows.
The Rippln app adds eyeball acquisition to the social engagement business and has created a new monetary model for your social network. With Rippln, people will finally be able to see the impact of their social graph on the market and have the chance to profit from it. Rippln is the first time you will be able to see how far you can reach by sharing the Rippln app with others.

Read more
Key Power Principle for Greater Success in Business and Life
If you want to win you must first start believing!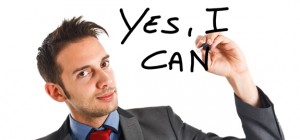 You must develop the Power Principle of belief.
You must believe in YOU!
You must believe in your product!
You must believe in your opportunity!
You must believe in your mission!
But most of all you must develop the Power Principle of believing in YOU.

Read more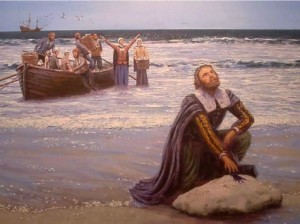 Think about the hardship our forefathers went through. They came to this country with the same dreams as you and I have. To control their own future. To have the opportunity to create a better life for their family. To be free to pursue a better life.
Take a moment and really think about the physical conditions they endured – months and month at sea in a leaky ship. With limited food and water. And for months going without seeing and land at all. The doubt that must have creeped in on the crew and the passengers. When they arrived at the new world they literally had nothing. The had to build a settlement with crud tools and find food in a new world. They had to face the elements and a brutal winter with limited means. Terrible illnesses with very little medical attention.
The amazing thing is, they went through all that hardship for the same thing you and I want: an opportunity to be somebody and to control our own destiny.
Uncorked Wellness is a new a exciting product and opportunity.
Whether you're looking for a great all-natural health product or a great new business opportunity Uncorked Wellness is worth taking a look at.

I have been in the homebased business industry for almost 20 years. I have seen a lot of companies come and go. I have learned in my 20 years a few things about what it takes for a business to last Uncorked Wellness has what it takes to be BIG.
1) It needs to have a good quality product that people would buy even if there was not an income opportunity attached.
2) The product needs to be in a growing market with potential for more growth every year after the launch
3) It needs a compensation plan that helps people make money fast
4) The compensation plan needs allow the average person to make money fast and also allow the superstar the ability to be compensated for their efforts
5) The owners must have character, integrity and passion for the people
6) It must have a cause. The company vision must focus on helping people both with good quality products and an opportunity that will last.

Read more
Success is the sum of small efforts repeated day in and day out!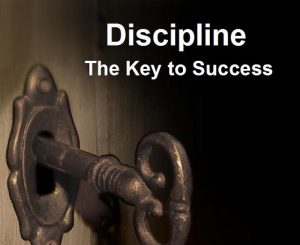 Success does not come all at once. Success is the accumulation of daily disciplines done daily.
Setting daily goals and committing to do your daily activity even when you don't feel like doing them is where success comes from.
DMO; Daily Method of Operation
I remember many times on my journey to success (i'm still on that journey) when I did not want to complete my DMO, but every time I pushed and forced myself to do what I did not want to do. I always felt better about myself and many times that activity was life changing.
The more you allow yourself to quit of your goals and your daily method of operation the easier it gets to quit next time you don't feel like it.

Read more
How to become one of the many teenage entrepreneurs!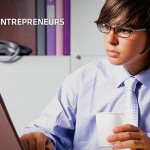 Entrepreneurship has nothing to do with age or how long you've been in the work force. Entrepreneurs success isn't about rules, textbooks, or MBA's, because many of the world's most creative and successful business-people don't even have a high school diploma, because they're still in high school. Many very successful people are teenage entrepreneurs and are still going to high school. If you have a drive and a creative mind there is no need to wait until you're out of high school. Get started NOW. In this article I will give you many stories of teenage entrepreneurs and also ideas to become a entrepreneur yourself. Before we look at becoming teenage entrepreneurs lets first define entrepreneur. en•tre•pre•neur Noun – A person who organizes and operates a business or businesses, taking on financial risk to do so. Synonyms – contractor – undertaker – businessman – impresario   We can establish that teenage entrepreneurs work for themselves, take ownership, are creative and don't let excuses stop them. Does this sound like you? If you have something inside of you telling you to run then RUN, don't let adversity stop you. Give it a try. You just might succeed. Remember this saying.