Real estate's evolution continues and while many of the technological changes in the past decade have mainly affected buyers and sellers, eXp Realty has focused on innovating and supporting agents.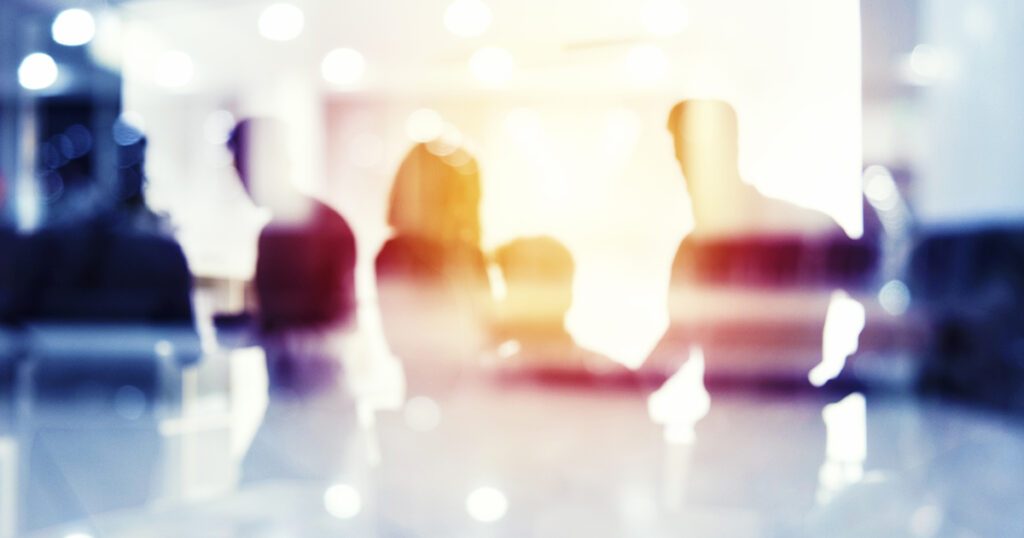 eXp is obsessed with agent success and to that end, eXp has taken the traditional real estate playbook and ripped it up. Gone are lower agent commissions, brick-and-mortar offices, and limited earning potential. In are higher agent commissions, a cloud-based brokerage, and additional equity opportunities. It's no wonder that real estate expert Stefan Swanepoel said in his 2013 Trends Report, that eXp is the one to watch, calling it the "Amazon.com of real estate."
"eXp Realty is the first brokerage to truly put agents at the center of the business," said Dave Conord, President of U.S. Growth. "We have eliminated the top-down, traditional model in favor of one driven by a singular focus on helping agents succeed. That includes flexibility to operate a scalable business at a low cost, offering cutting-edge tools for productivity, and installing multiple wealth-building opportunities as part of the everyday business that agents are already doing."
There has been a lot of buzz in the industry about eXp's unique compensation structure for agents.
To start, eXp's capped commission structure is one of the most advantageous in the industry. Second, the revenue share program allows agents to receive a portion of the company revenue created from the sales activity of agents they sponsor or refer into the company. Additionally, agents can become shareholders at eXp in a variety of ways.
Here's more detail on eXp's commission, revenue share and stock opportunities.
eXp Commission: Every Agent Has the Same Commission Structure at eXp
Unlike traditional brokerages where commissions are variable and often depend on an agent's negotiating skills, production or relationships, all agents at eXp get the same commission structure: 80/20 with a $16,000 cap. Team members are eligible for one-half to a one-quarter cap, based on team performance.
That means agents at eXp keep 80% of the commission earned until they have paid a total of $16,000. After that, the agent keeps the entire commission (100%) for the duration of their anniversary year. There are no franchise or royalty fees charged at eXp Realty.
Transactional fees, charged only for closed sales, cover the broker review ($25) and risk management fee ($40 – capped at $500 per year).
See examples below for how commissions and costs break down.
Example 1: Commission and fees for a $350,000 closing with 3% commission for an agent who has not reached the $16,000 cap:
Gross Commission = $10,500
Deduct eXp Company Dollar = $2,100
Deduct Broker/Risk Fees = $65
Agent Net Commission = $8,335
Example 2: Commission and fees for a $350,000 closing with 3% commission for an agent who has reached the $16,000 cap:
Gross Commission = $10,500
Deduct eXp Company Dollar = $0
Deduct Capped Transaction Fee = $250
Deduct Broker/Risk Fees = $65
Agent Net Commission = $10,185
Note: The broker review fee and risk management fee are U.S. amounts. The risk management fee caps at $500 and then goes to $0. The capped transaction fee reduces to $75 per transaction after $5,000 has been paid.
eXp Revenue Share: Agents Earn Revenue Share Through Sponsored Agents
Perhaps one of the most exciting, yet misunderstood benefits at eXp is revenue share. The revenue share opportunity is simply when an agent joins eXp and names an active eXp agent as their "sponsor." The sponsor is the eXp agent who was most influential in the new agent's decision to join eXp.
Once the new agent begins closing on transactions, the sponsor receives a percentage of the company dollar (revenue) from the sales activity of their sponsored agent. It is based on gross commission income (GCI), and is dynamically calculated and paid monthly.
The revenue share program tracks and pays on transactions up to seven tiers, so participants can receive a portion of the revenue from transactions completed by agents they directly sponsor as well as agents sponsored by those agents, and so on for seven tiers. What's important to note is that eXp pays that share — not the agent. Our agents drive the growth of eXp Realty, and share in the revenue generated by their efforts and influence.
This is a different concept than profit-sharing, in which certain brokerages share company profits with agents after all expenses have been subtracted from revenue. That includes costs such as rent, insurance, utilities, staff salaries, and other costly overhead charges. In a profit-share model, it often happens that a sponsored agent is productive but the office or franchise is not profitable, resulting in minimal or zero profit-share.
eXp Stock: eXp Agents Can Acquire Stock in a Variety of Ways
The third unique form of compensation for agents at eXp is becoming a shareholder with the company. eXp agents are awarded or can earn shares of stock in eXp World Holdings (eXp Realty's parent company) after certain milestones are reached, including:
Closing on the first transaction as an eXp agent ($200 stock award)
The first closed transaction by any agent they have sponsored ($400 stock award)
Reaching the annual cap  ($400 stock award)
Reaching ICON Agent status ($16,000 stock award)
Agents can also elect to receive up to 5% of their commissions from each closed sale in the form of eXp stock at a 10% discount through the Agent Equity Program.
It's not often that you hear of real estate companies where agents have as much voice, ownership or ability to build wealth continuously, but eXp is proving it can happen!
Ready to build your future with eXp? Click here.
Your MIND is POWER!
CLICK HERE TO WATCH/LISTEN!!!
linktr.ee/edmylett
Conquer Your Mind – with Jim Kwik
Do you always forget names right after you meet someone? Do you struggle with memory loss? Do you often forget things or are absent minded? Are you MAXING OUT your brain power???
I'm honored to bring you the great Jim Kwik – THE world expert in speed-reading, memory improvement, and optimal brain performance! With over 7 MILLION podcast downloads, Jim Kwik is the definition of MAXOUT with the #1 training podcast on iTunes!
The #1 skill you should learn this year is how to LEARN better! Increase your ability to think! This interview is so jammed packed with tactics you better be READY TO TAKE NOTES!
You're going to learn exactly what to do to become SMARTER and change the way you learn, think and perform!
We're revealing the best way you can boost your memory and brain performance, AND show you how speed reading can literally save you YEARS of productivity!
Jim is even sharing the step-by-step process you can implement TODAY on how you can conquer the most important business skill… REMEMBERING NAMES!
Find out how to FREE YOUR MIND from digital dementia and learn how to tap into the natural genius that is living inside you!
You are smarter than you think! You just haven't been taught how to optimize your brain power. This interview will teach you how to MAXOUT your ability to think and perform in every area of your life!
SUBSCRIBE to all platforms by CLICKING HERE TO WATCH/LISTEN!!!
linktr.ee/edmylett
Please SHARE, REVIEW, COMMENT and REPOST to spread the word about the fastest growing show on earth!
EXP Realty is fast becoming the Real Estate brokerage of the future. I'm sure you have heard the buzz about EXP Realty and all it has to offer their agents and brokers.
The real estate industry is fast growing and you as an agent best know what is new and what is the old way of doing Real Estate.
EXP Realty like Netflix, Uber, Amazon and so many other industries the Cloud version has changed the world and the old way of doing business has all bot been crippled. Like it or not but it is real and is changing every area of our lives and Real Estate is no different.
So it's time to learn the facts about ExP Realty.
Why NOT join ExP Realty
If you would like more information about ExP Realty call me Vincent StLouis 916-798-8508 Who you talk to and who you prospectively join ExP with could have a major impact on your success with ExP Realty. Out team has the TOP agents in all of ExP Realty Give me a call Interview me just as I would you.
Vincent StLouis 916-798-8508
Richard DeVos, the co-founder of Amway, died Thursday 9-6-2018.
Sad to hear of the passing of Amway co-founder, Orlando Magic owner, and philanthropist Rich DeVos. Thank you Rich for helping to create an industry that has allowed my family and I to dream bigger and create financial peace.
One of my favorite quotes from his book "Compassionate Capitalism" is Credo 5: "We believe that work is good only if it leads the worker to freedom, reward, recognition, and hope. Therefore, if our work is not satisfying (financially, spiritually, psychologically), we need to end that work as quickly as we can and begin work that is."
Thank you for richly blessing our country, and indeed the world, with your generous gifts and contributions.
Richard DeVos death, at age 92. He died at his home in Ada, Michigan, near Amway's headquarters. The cause was complications from an infection.
DeVos had been president of Amway from its 1959 founding until he retired in 1993. He was also the father-in-law of Betsy DeVos, the US education secretary. His family still co-owns Amway with the family of co-founder Jay Van Andel. DeVos and his family has a combined fortune worth $5.5 billion, according to Forbes' list of richest people.
Amway started the move away from traditional brick-and-mortar stores decades before the internet changed the way people shopped.
The company's products aren't sold in stores. Instead it uses a network of independent salespeople who buy products and sell them directly to people in their communities.
DeVos and Van Andel were among a handful of people who created an entire industry: multi-level marketing companies. It wasn't the first such direct retailer, but it was a leader in the field.
Amway is still successful: It reported sales of $8.6 billion last year. It uses a network of 3 million sales people worldwide.
The multi-level marketing industry as a whole posted global sales of about $190 billion, according to its industry trade group.
DeVos and Van Andel first got into the business in 1949 when they invested $49 to become distributors for Nutrilite, a manufacturer and direct seller of vitamins. They founded Amway ten years later with an all-purpose cleaner, L.O.C., as their only product. They coined the name a short-hand for "American Way."
It eventually grew to a lineup of 450 products, including Nutrilite.
I am VERY thankful to have been in the Amway business 30 years ago. I was with Amway for 5 years and it changed the path of my life in a VERY big way. I am forever greatful to have known Rich DeVos.
God Bless you RIP
Inspiring Lyrics of Hall of Fame Video
Yeah, you can be the greatest
You can be the best
You can be the King Kong banging on your chest
You can beat the world
You can beat the war
You can talk to God, go banging on his door
Read more
Here is an overview and eXp Realty review
Welcome to exp Realty. The following is an overview of one of the most innovative and fastest-growing real estate brokerage models. eXp Realty is a global community designed powered and owned by our agents and partners and is transforming the real estate experience. Exp's family of agents build their own businesses while having the opportunity to also establish a direct ownership interest in exp world holdings as a shareholder and partner. Technology is changing the world as we know it and real estate is no different our industry needs to adapt to the ever-changing technology landscape in order to remain valued by the consumer when buying and selling real estate. With a hundred and seventy-five percent year-over-year growth exp has expanded to over five thousand agents across 44 US states, Washington DC, and two Canadian provinces. exp believes that your career is your brand. There is nothing more important to your business than you, that's why we believe eXp agents self brand while following their state laws. After all when a buyer or seller chooses you as an agent they want you and not the company you're splitting your Commission with.
Read more
How do you spot a wannabe?
It's easy…
Just look for the person who gets close and quits, adding wood to their fire and backs off.
The truly successful keep putting wood on their fire and become obsessed with creating something big…
This type of massive action moves you past your peers.
The best way to quit worrying about competition and uncertainty is to build a fire so large and so hot that everyone in the world—even your competition—comes to sit by your fire for warmth.
Keep in mind that most competition is created by those who are unwilling to operate at the higher levels of action, who merely imitate others' efforts.
There can never be enough wood on your fire.
You can never take too much action or accumulate too much success.
There is no such thing as being talked or written about excessively, being covered too frequently, receiving too much authority, or working too much.
I want you to enjoy the gifts of abundance, and I want to help you create an abundance in your life. Are you ready to get your fire started?
Stop thinking about it and TAKE ACTION. ~ Grant Cardon
I hope you get excited about the How do you spot a wannabe like we are.

Chief Inspiration Officer
Vincent St.Louis
Fighting the forces of Mediocrity
If you found this article on How do you spot a wannabe useful please comment and share it
.
Hello everybody my name is Vincent st.Louis I hope you're having a blessed and prosperous day. I wanted to take a couple minutes here and share with you this phenomenal opportunity we have. You are being blessed with hearing about this amazing opportunity at the very beginning. I've been in the home based business industry for over 30 years and I've never seen an opportunity like this, at a timing like this, with the leadership like this. We are helping to launch a new business with the founder that has taken two businesses to over a billion dollars. I want to say that again, he's taken to businesses in the home-based business industry to over a billion dollars and in fact one of those businesses reached a billion dollars in less than three and a half years and paid out over a billion dollars in commissions in less than five years.
Can you imagine being in the beginning of the third and final business of a man that has created two businesses to a billion dollars and this his third and final endeavor.
Read more
The Greatest Networker Marketers on Earth Do This; Build Relationships.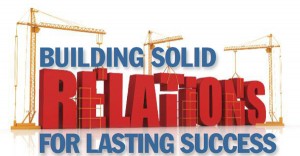 Relationships are more important than your opportunity, product, compensation plan and skills. The truth is, people care more about you caring about them than they do about the great opportunity that you have. When people sense that they can trust you and believe in you, and have a relationship with you, then they'll be open to looking at all your different opportunities, whether it's to be a customer or to be a distributor. Relationships are the most important thing.
Relationships are two-fold in your business. First, you need to build relationships when it comes to your prospects. Be more interested in them than your opportunity. Once you build rapport with them, it becomes very easy to talk about your product or opportunity. Second, just as forming a relationship and building trust is important for prospects, it works this way with your team also. If your team members don't feel they have a relationship with you, or feel they can trust you and follow you, then you need to work on your team building and leadership skills.
The greatest networkers build relationships, not just with people in network marketing, but anyone they meet. They connect by asking questions, being interested and being interested in them as a person. And so, they collect friends everywhere they go.
Good things are automatically attracted to a person who cares more about people than anything else. Jim Rohn called it enlightened self-interest. With just self-interest, there's a loser and a winner. But with enlightened self-interest, if you help them win, then you get to win. If you help enough other people, all of your needs will be taken care of. So, focus on building trust, building belief, being interested, listening, being a friend and good things will happen in your life and in your business.
I hope you get excited about the The Greatest Networker Marketers on Earth Do This like we are.

Chief Inspiration Officer
Vincent St.Louis
Fighting the forces of Mediocrity
If you found this article on The Greatest Networker Marketers on Earth Do This useful please comment and share it
`
The message is so clear if your 45 years-old or older really think about what I'm saying. The message applies to all of us what are the answers what are we going to do? We have found a solution we want to help millions of people get out of that stress that they are in. What does retirement look like to you? Will you ever retire? Is there enough time for you to establish the needed money and income to live the rest of your life? If you are set can you afford another economic crises?
What are your options?
Is Network Marketing your best option?