I found these gold nuggets out hunting for gold once.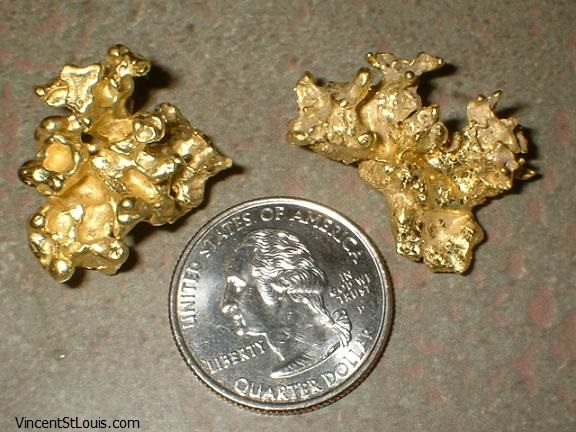 You know how to find gold like this? You look for it and keep looking and keep learning where to look and what to look for. Some days I found nothing. Some days I worked harder then I ever worked in my life and found nothing. Sometimes I almost drowned and quit. But I wanted the prize bad. I wanted the GOLD. and you know what I found it. and I found it many times.
Kari and I went diamond
and created a business at it's peak of over 5000 people in 8 countries. I helped 5 people make over $2000 a week income and many many others making a good part time income and we were making around $5000 a month.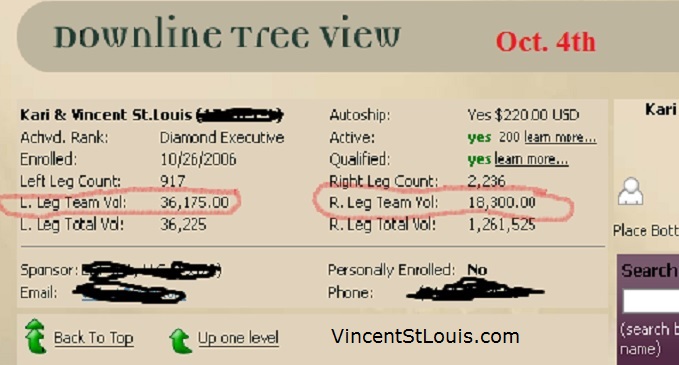 You know how we found leaders and built a large Network Marketing team?
We worked hard, we kept on looking until we found the leaders, we turned over a lot of rocks, we learned what to do and where to look. Some days I sponsored no one. Some days I worked harder then I ever worked in my life and nothing worked. everyone said NO. Many times I almost quit. But I wanted the prize bad. I wanted the GOLD. I wanted success and I wanted to be somebody. I wanted to be someone I could be proud of. And you know what? I found the leaders and I found the right people and I helped people when no one else would. Because I NEEDED it like I needed air.
How about you?
When we went diamond in our last company I had so many people tell me. "I wish I got in that when you did at the beginning". Ok you have your chance don't miss it! Don't wait until we have 100′s of products.


Chief Inspiration Officer
Vincent St.Louis
Fighting the forces of Mediocrity
If you found this article on Finding Network Marketing Gold Niggets useful please comment and share it
`
I received an email today from a friend with a few serious questions.
How to live a Toxic Free Lifestyle in today's world.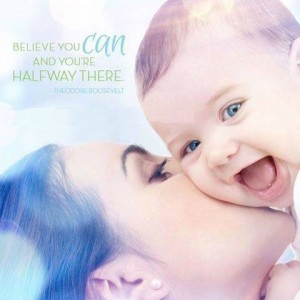 The Problem… Our homes are full of Dangerous Chemicals
The research continues to grow, indicating that toxic chemicals play a significant role impacting every stage of growth from conception to adulthood. No infant is born free of synthetic chemicals, and chemical toxicity is passed from one generation to the next, putting our children and future generations at serious risk.
The average person is exposed to over 200 chemicals before they even leave the house. Most are found in the bathroom, from ingredients in soap, toothpaste and conditioners. Those harmful synthetic ingredients are applied directly to the skin – the body's largest organ. Recent studies by dermatologists at the University of California confirm that skin absorption is a major route of entry. Chemicals absorbed topically are undiluted and unchanged by the digestive process and readily lodge with lipid [fat] tissue.
Potential side-effects of toxic chemical exposure…
Feeling Tired
Foggy Thinking
Inflammation
Toxicity Induced Depression
Pain
Learning disabilities
And much much more…

Read more
Mommy's Club review; Mommy's Club is a membership club

Imagine a company with hundreds of All Natural, Organic and Toxic free products. Everything from baby supplies, deodorant, toothpaste, laundry soap, Beef and everything in-between. All natural, Organic and toxic free products to cover the whole house and everyone in it. Mommy's Club is the first ever All Natural buying club that pays you to share it.
Mommy's Club Launching Friday Jan. 3rd. Charter Membership ends Jan 10th.

Read more
Mommys Club Hangout
Why did Mike and Sahi Hernandez and Vincent and Kari St.Louis and SO many more join Mommys Club?
 What is Mommys Club?

Chief Inspiration Officer
Vincent St.Louis
Fighting the forces of Mediocrity
If you found this article on Mommy's Club Google Hangout useful please comment and share it.
Merry Christmas I have a GIFT for you.
It's a gift that keeps on giving. It's called RESIDUAL INCOME and it has been known to help people live longer, stress free lives.
8 years ago Kari and I found an opportunity in it's creativity stage and went from a broke carpenter, working 60 to 70 hours a week to residual income in less than 2 years. We have not had a JOB for 6 years now. This type of lifestyle is priceless. It's healthy. It's the abundant lifestyle that God wants for each of us. Including YOU.
We're 10 days away from the new year. 2014 can be drastically different for you….IF, you take action and make the necessary changes like we did back 8 years ago. Right now, at this very moment, you are sitting on the same timing as our story above.
The opportunity we seized back in 2005 was a great one. But, it will pale in comparison to where we are headed now. We'll make millions with this opportunity and some will say,
"Well, if I would have started when you did, I would have made millions too."
Well, now is your chance to start when we are. Seize the opportunity!
I just found out that as a Charter Member of Mommy's Club, there is a bonus pool that you will have access to that is exclusive to Mommy's Club Charter Members. This means that if you have been sitting on the fence just to wait and see, the time to act is NOW! Charter Membership enrolling ends January 1st. Who wants to have access to a bonus pool of a Billion dollar brand!
Message me to learn what Mommy's Club all about and why is Vincent and Kari are involved. There is WAY more to it then you think. TRUST me on that. Call me or message me and I will give you the information that could change your life in 2014. Please don't let this pass you by. >>>>>> http://mommysclubinfo.com/


Chief Inspiration Officer
Vincent St.Louis
Fighting the forces of Mediocrity
If you found this article on Merry Christmas useful please comment and share it.
Mommy's Club is a membership club
where members can earn points and cash on the product they purchase and any products purchased by anyone they refer. Also they have the opportunity to become a Mommys Club Pro Rep and build a team and earn a part time or full time income. This approach combines the best features of a buying club with the earning power of interactive distribution and relationship Marketing.
Mommy's Club Story
What started as a local mom's club play date in a living room with six moms and seven kids, turned into a mission to make the safest toxic-free, natural and organic products affordable for families.
The dad overheard talk of rashes, runny noses, germs and diapers as the six moms shared remedies, parenting advice and product recommendations. He heard how expensive organic products and toxic-free products were. After researching the everyday products that his family was using they were horrified to discover the amount of toxic ingredients and chemicals their family was exposed to daily.

Read more
The History of Halloween may not be what you think.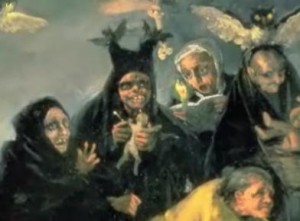 Every October 31st a favorite night for children and people from all over celebrate Halloween. Halloween is a day to dress up in a costume and for many adults is a time to tap into their inner child. The history of Halloween is not just about handing out candy to the neighborhood children and to frighten everyone with spooky stories and scary decorations. The history of Halloween did not start of in this manner like many holidays that we celebrated today, Halloweens origins have a history that started a long time ago.
Around 2000 years ago it was the Celtics celebrated November 1st as a New Year. November is the beginning of winter and colder, darker days, it was more closely associated with death. The ancient Celts in Ireland, Great Britain, and Northern France, believed that it was at this time that the souls of the dead traveled into the other world. It was at this time that the Celtics believed that the dead were more likely to move among the living. The festival called Samhain was held to help the dead along their journey and keep the living from being affected by those of the dead who were evil. At this festival the Celtics would dress up in costumes of animal skins and heads, and attempted to tell each other's fortunes they would also sacrifice animals, vegetables, and fruits and light bonfires in honor of the dead.
The Roman Empire and the History of Halloween

Read more
Ephedra and Ephedrine safe alternative Also known as: Ephedra sinica, ma huang, Chinese ephedra, Sida cordifolia, epitonin, ephedra
Ephedra or Ephedrine became very popular in the 80's as a weight lose supplement and as a sports enhancer. Ephedrin was made very popular in the product hydroxycut and Stacker 2. A stacker is when an athlete stacked Ephedra, caffeine and aspirin together for big boost in energy and increased blood flow. Ephedra caused many problems and has been banned in most athletic organizations.
The Current Status of Ephedra in the United States and Canada

Read more
Simple and effective multilevel marketing tips for everyone!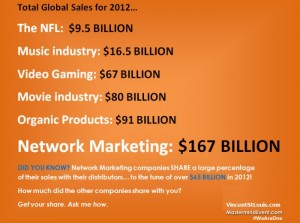 Multilevel marketing (MLM) is a great way to make money. Multilevel marketing is not a get-rich-quick scheme, you will need to put in work and time in order to reap the rewards. It is a way for yourself and other like-minded people to get into business at a low cost and to reap substantial rewards.
You will need to duplicate success at every opportunity. The easiest way to do this is to follow the successful strategy that your leaders in your MLM program have already established. Become a student of what works and duplicate that.
Network Marketing or Multilevel marketing (MLM)