The History of Halloween may not be what you think.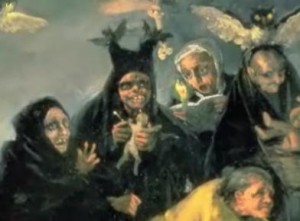 Every October 31st a favorite night for children and people from all over celebrate Halloween. Halloween is a day to dress up in a costume and for many adults is a time to tap into their inner child. The history of Halloween is not just about handing out candy to the neighborhood children and to frighten everyone with spooky stories and scary decorations. The history of Halloween did not start of in this manner like many holidays that we celebrated today, Halloweens origins have a history that started a long time ago.
Around 2000 years ago it was the Celtics celebrated November 1st as a New Year. November is the beginning of winter and colder, darker days, it was more closely associated with death. The ancient Celts in Ireland, Great Britain, and Northern France, believed that it was at this time that the souls of the dead traveled into the other world. It was at this time that the Celtics believed that the dead were more likely to move among the living. The festival called Samhain was held to help the dead along their journey and keep the living from being affected by those of the dead who were evil. At this festival the Celtics would dress up in costumes of animal skins and heads, and attempted to tell each other's fortunes they would also sacrifice animals, vegetables, and fruits and light bonfires in honor of the dead.
The Roman Empire and the History of Halloween
The Celtics were conquered by the Roman Empire and with that was the influence of Christianity. This influence started to change the Celtic rituals and beliefs. With the influence of Christianity and the higher Roman Catholic officials declared the festival to be evil, and looked for ways to change the festival to become more Christian-oriented and started to change the history of halloween. Pope Boniface IV in the 7th century, proclaimed November 1st as "All Saints Day", which was also known as "All Hallows" or "All Hallowmas". It was this name "All Hallows" that the name Halloween came from.
The ancient traditions of the Celtics were hard to completely change. As a compromise, the Roman Catholic Church eventually created "All Souls Day", to be celebrated on November 2nd, and deemed it a day to pray for and honor the dead, but many of the native Celts still celebrated that time in the way that they always had. The evening prior to "All Saints Day" or also known as "All Souls Day" was celebrated by many Celts by leaving gifts of food outside their doors to satisfy the spirits. Most Americans don't realize, this is the tradition they follow when they give candy to the children "and sometime adults" that come knocking on their doors on Halloween night.
The History of Halloween and Stingy Jack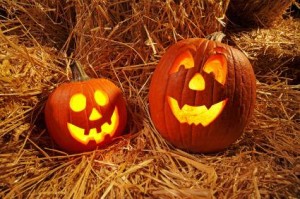 The tradition Jack-O-Lantern or the carving pumpkins for Halloween decoration originated from the ancient Irish story of Stingy Jack. Stingy Jack changed the history of Halloween by tricking the devil into promising that he would not take Jack's soul to hell when he died. Upon Jacks death, he was unable to enter heaven due to the life of cruelty and selfishness, and was also unable to enter hell due to the devil's promise. Forced to walk between heaven and hell in the darkness, Jack took an ember from hell and placed it inside a hollowed-out turnip to use as a lamp. Thus was born the "Jack-o-Lantern". Soon people found that it was easier to carve out pumpkins instead of Turnips for their Jack-o-Lanterns on Halloween.
The History of Halloween around the world
Halloween night is celebrated in Czechoslovakia by placing chairs around the fireplace. There is one chair for each living family member, and one chair for the spirit of each deceased family member. In Mexico, Halloween is celebrated as "El Dia de los Muertos", or "The Day of the Dead". A festive and happy celebration, El Dia de los Muertos goes on for 3 days, and altars decorated with food, flowers, and photographs are constructed for deceased family members who are believed to return to earth on Halloween.
But for most none of this matters because for most Americans the history of Halloween is what we learned from our parents. To many people Halloween just simply is a time to dress up and hand out candy and that's it.
So celebrate your own personal remembrance of the history of Halloween and pass it down to your children.
Happy Halloween

Chief Inspiration Officer
Vincent St.Louis
Fighting the forces of Mediocrity
If you found this article on The History of Halloween useful please comment and share it.
`
Ephedra and Ephedrine safe alternative Also known as: Ephedra sinica, ma huang, Chinese ephedra, Sida cordifolia, epitonin, ephedra
Ephedra or Ephedrine became very popular in the 80's as a weight lose supplement and as a sports enhancer. Ephedrin was made very popular in the product hydroxycut and Stacker 2. A stacker is when an athlete stacked Ephedra, caffeine and aspirin together for big boost in energy and increased blood flow. Ephedra caused many problems and has been banned in most athletic organizations.
The Current Status of Ephedra in the United States and Canada

Read more
Simple and effective multilevel marketing tips for everyone!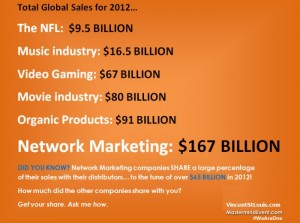 Multilevel marketing (MLM) is a great way to make money. Multilevel marketing is not a get-rich-quick scheme, you will need to put in work and time in order to reap the rewards. It is a way for yourself and other like-minded people to get into business at a low cost and to reap substantial rewards.
You will need to duplicate success at every opportunity. The easiest way to do this is to follow the successful strategy that your leaders in your MLM program have already established. Become a student of what works and duplicate that.
Network Marketing or Multilevel marketing (MLM)
You need to shout your dream or vision from the roof tops.
What's your dream or vision? Where are you going? How can you expect to have other people follow you or help you if you are not clear of where you are going or where you want to go?
Your dream can be a wish or a want and that's OK but that does not move people.
Watch this video and make sure your dream is clear and that your team knows it and you will soon find that youir dream will be come their dream. And when two or more are gathered so is HE.
Chief Inspiration Officer
Vincent St.Louis
Fighting the forces of Mediocrity
If you found this article on What's your dream and vision useful please comment and share it.
This information will work for any Network Marketing business you may be in.
How to share the Uncorked Wellness product and opportunity.
There is never a one size fits all in sharing Uncorked Wellness. Use these methods as a foundation that may change slightly as each person and situation will be different. But for the most part keep it simple and follow these steps and you will find success, but even better is your ability to duplicate your actions with others. You see most people you share Uncorked Wellness with will be asking themselves "Do I want to or can I do what he or she is doing" KISS (Keep It Simple Silly)
All your prospects will fall under one of two ways of sharing.
Either you lead with the product or the opportunity.
Leading with the product.
Tips and Tricks for successful Network Marketing
TIPS & TRICKS
1. Split bulk orders with your team to allow you to have stock on hand at a lower price. Place the order in the lowest position to generate volume from the bottom up.
2. Run reports on Fridays or at end of commission cycle - At end of commission cycle, run a Rank Advancement report to see if anyone is close to achieving the next rank. If yes, be proactive, give them a call, and offer them support. Work with them to get to the next rank. Then work your way upline letting everyone know that person is changing rank and help their upline to take advantage of it and change rank also. By working from the bottom up you can get one person to change rank and then use that to help many other people change rank. Create volume from the bottom up. While you're in your virtual office, also check to see if there are any autoships that did not ship for any reason. If yes, give them a call and see if they would like your help to fix their order.
To succeed in Network Marketing there are four beliefs you must develop a strong belief in.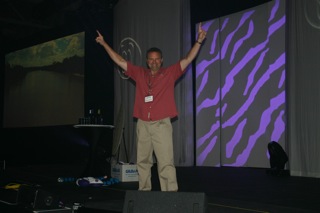 There are four beliefs that must be developed to create a successful business. These beliefs are listed below from easiest to develop to hardest to develop.
1. Belief in the product –
Belief in your product is achieved through personal use and studying it. The benefits you get from your product will help you share it with passion. The more you use your products, the more you will have to share about your personal experience. Study the science, review the product information understand what makes your product and opportunity special
2 . Belief in your company –

Read more
To Boost Your MLM Blog traffic with three easy steps.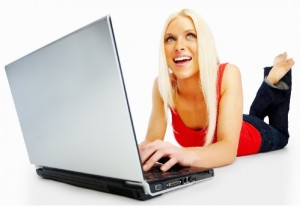 Are you struggling to get more than 80 visitors a day to your blog. Would you like to break into the 500 to 100 blog visitors a day?
How To Massively Boost Your MLM Blog Traffic
1. Write Great Content
You must write good blog content at least once a week or more. Write long and structured posts stuffed with lots of value. This requires you to do about an hour of research and brainstorming on the most popular trends in your niche that offers a solution. Find and answer a solution to people's problems.
Write engaging, informing, and solution providing articles, your posts will be shared and liked by your readers and you'll have more traffic to your MLM blog.
Don't just give your opinion about a subject or topic give a solution. People are looking for solutions on how to better run their business.
Boost Your MLM Blog Traffic

Read more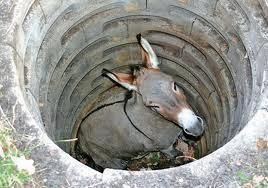 One day a farmer's donkey fell down into a well. The animal cried piteously for hours as the farmer tried to figure out what to do. Finally, he decided the animal was old, and the well needed to be covered up anyway; it just wasn't worth it to retrieve the donkey.
He invited all his neighbors to come over and help him. They all grabbed a shovel and began to shovel dirt into the well. At first, th
e donkey realized what was happening and cried horribly. Then, to everyone's amazement he quieted down.
A few shovel loads later, the farmer finally looked down the well. He was astonished at what he saw. With each shovel of dirt that hit his back, the donkey was doing something amazing. He would shake it off and take a step up.
As the farmer's neighbors continued to shovel dirt on top of the animal, he would shake it off and take a step up. Pretty soon, everyone was amazed as the donkey stepped up over the edge of the well and happily trotted off!
MORAL :
Life is going to shovel dirt on you, all kinds of dirt. The trick to getting out of the well is to shake it off and take a step up. Each of our troubles is a steppingstone. We can get out of the deepest wells just by not stopping, never giving up! Shake it off and take a step up.
Remember the five simple rules to be happy:
1. Free your heart from hatred – Forgive.
2. Free your mind from worries – Most never happens.
3. Live simply and appreciate what you have.
4. Give more.
5. Expect less from people but more from yourself.
You have two choices… smile and close this page,
or pass this along to someone else to share the lesson .
What Is The Rippln?
Rippln is a first of it's kind mobile app. The Rippln app platform makes it possible for everyone to profit from the exploding mobile application industry. Rippln is a brand new FREE mobile application that will change the way we communicate. It's the first mobile platform to reward people for their own social network.
The Rippln app is an app that is shared from one person to another by sharing with friends, family and your social network. It's gamified! Each time the app is shared the Rippln app tracks from one person to the next and you can track how far and wide your ripple grows.
The Rippln app adds eyeball acquisition to the social engagement business and has created a new monetary model for your social network. With Rippln, people will finally be able to see the impact of their social graph on the market and have the chance to profit from it. Rippln is the first time you will be able to see how far you can reach by sharing the Rippln app with others.
Email me right away for your FREE invite to this amazing revolution vstlouis5@gmail.com make sure to include your first and last name and the best email to send your Rippln invitation to.