I'm personally inviting you to EXPCON 2022
Hello,
Do you have clearly defined goals? What are they?
Do you know how much you can possibly achieve in this business called real estate?
Are you thinking big enough? Even if you think you are, is it possible you can think bigger?
Big Decisions Are Made at Big Events!
That's why I'm personally inviting you to EXPCON 2022, Oct. 11-14 at Mandalay Bay in Las Vegas.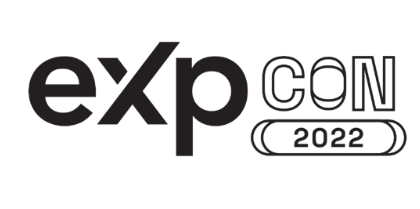 In 2014, a group of 75 people completed our first EXPCON together in Chicago, Illinois. This year, 8 years after the first EXPCON, thousands of eXp agents and brokers will be flying into Las Vegas with the goal of taking our businesses to the next level.
Top agents and brokers from around the world will be on stage, facilitating breakouts, speaking on panels, networking and sharing ideas on what is working in their markets.
Whether you are working with buyers, sellers, building your team, expanding to geographic markets, building your revenue share organization or establishing a brand in your local community there is something for you at EXPCON.
We have an early bird special to get tickets for the four-day event for $700 – and don't wait, the special expires on July 29. With less than 3 months left, EXPCON is just around the corner and you won't want to miss this opportunity to uplevel how you think about your business.
I 100% guarantee that EXPCON will uplevel your business if you play full out and engage. If you do play full out and engage and you don't believe the event was worth more than you paid to attend, I'll personally refund your ticket.
EXPCON is an amazing event, I know will help take your business to the next level and I'd love for you to attend.
Hope to see you there,
PS To join EXP Realty go to http://applyasagent.com/ to make sure you join with Brent and myself put Vincent StLouis as sponsor and join Brent and Vincent in making real estate fun again
Glenn Sanford, eXp World Holdings Founder, CEO and Chairman
Tags: EXP Realty, join exp realty