Posted on March 23, 2012 | Filed Under Internet Marketing
Blogging for Profits is simple when you understand it.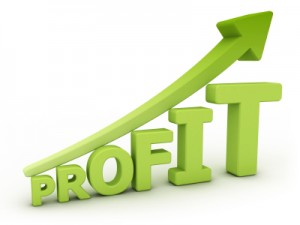 One of the main things good blogs have in common is the fact that they define a niche through its readers. A good point to remember if you are blogging for profits. So, if you have an existing blog as part of your online business, it won't be very effective unless your blogging style meets the needs of the traffic that comes to your blog.
Posted on March 18, 2012 | Filed Under Internet Marketing
Blog SEO Tips and Tricks

Top 16 Blog SEO Tips For MLM Bloggers
Learning SEO (search engine optimization) techniques for your blog is one of the most important thing to learn if you want to gain traffic and make money online with your blog. Here are a few steps to help you add SEO to your blog. WordPress is the most popular blogging platform for a many reasons; they rank highest in the search engines; they're user-friendly and they're completely customizable. The most important thing you need to learn as a beginner blogger is search engine optimizations (SEO).
Posted on February 28, 2012 | Filed Under Internet Marketing, Network Marketing
 Online MLM Secrets that will take you online.
Building an MLM business online can be one of the most massively profitable ventures you've ever attempted also one of the most
frustrating and rewarding business that you've ever been involved in.
The biggest problem for the new to internet marketing person and getting online and really prospering online is going through the massive confusion that comes from having thousands of so called internet gurus all telling you success principles that don't add up to success and do more harm than good. All they want you to do is 'buy this' and 'buy that' and it never seems to stop. Always up-selling you on the next must have course that will give you the secrets you are missing.
You don't need a guru all you need is a few basic internet marketing tools to succeed online. What you need is LASER FOCUS that is impenetrable to distractions, and you need to understand the foundational concepts that are going to be required to take your business to a massive, dynamic level of success.
Online MLM Secrets revealed
There are a few obstacles you must overcome to build a thriving online business with massive success.
Posted on February 16, 2012 | Filed Under Internet Marketing, Network Marketing
Drop Cards what they are and how to use them.
Drop cards are a simple way to advertise your product or your opportunity. Drop Cards are just one of the many prospecting techniques I use. I have used drop cards for a long time.
For more information about how I built my business receive a free copy of my prospecting and lead generating tips by filling out the contact information.
 What is a Drop Card?
Posted on February 3, 2012 | Filed Under Generic, Internet Marketing
I'm sure you have heard the term "viral marketing." Not really quiet sure what it is or what it means?
One thing is for certain "viral marketing" has nothing to do with computer viruses. It is a term to describe marketing your business with information products that can get passed around the Internet, such as videos, eBooks, podcasts, special reports, forwarded emails, and more. Below I will touch on some viral marketing tips to help you better get your business out there on the web. A great website you can read the rest of the story at http://karistlouis.com/
Posted on February 1, 2012 | Filed Under Generic, Internet Marketing, Leadership, Network Marketing

S

mart

Goal Setting
S

pecific

A goal is not a wish or a dream. A goal has to be written down. A smart goal setting practice is setting goals every day. I would like to pay off my bills or I would like to have money in my bank account are not good example of smart goal setting. I want to have one hundred thousand dollars in my bank account on Jan 1st 2013. That's a specific goal. I will contact 5 new prospects a day for the next 30 days. That is a good example of smart goal setting. Read more

Posted on December 28, 2010 | Filed Under Generic, Internet Marketing, Leadership, Network Marketing
Your problem is to bridge the gap between where you are now and the goals you intent to reach~Earl Nightingale
To really be able to focus on your goals you must refine them to the smallest common denominator.
Write out your goals then take your goals one at a time and work backwards with the goal.
If you are a Realtor and want to sell X number of houses or make X number of dollars this year you must first realize how many listings you must have to sell a home, how many customers looking to buy a home to actually sell one. How you will get your customers or listings. What form of prospecting you plan to do. How many prospects you will contact each day to give you how many contracts you will get per week to how many homes you will sell each week. You must know what your daily method of operation is going to be. Read more
Posted on August 30, 2010 | Filed Under Generic, Internet Marketing, Leadership, Network Marketing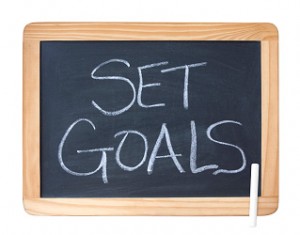 First off you have to set goals. I'm not getting into that right now, we know we should be setting goals. What I want to talk about is how to.
I would like to give you a little advice on how to set your goals
If the goal is to make a million dollars a year and you have only made 50k a year or if you want to reach that triple diamond level in your business, but you have never reached the 1000 level. Think about this, the subconscious can only see so far in advance.  If you have never made over 50k a year, when you say or write down that you want to make 1 million a year, your subconscious cannot believe that. You must break down the goal in increments that your subconscious can see. Read more
Posted on August 10, 2010 | Filed Under Empower Network, Generic, Inspiration, Internet Marketing, Leadership, Network Marketing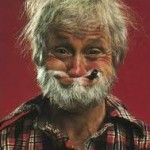 Have you ever talked to your brother-in-law or your brother and they explained all the reasons why Network Marketing doesn't work. I bet they can explain reasons why a lot of things don't work. That's because he's a loser.
Has he ever built a large network? If not, he's the last person in the world you should be taking advice from.
Just because your Uncle John was in Amway for two months doesn't make him an expert. And just because your cousins Billy Bob had a neighbor in one of those things for two weeks five years ago and they never made any money, doesn't qualify them to teach you about success.
Most of us have someone that has told us time and time again that no one makes money at Netwark Marketing. As bad as this sounds, the fact is that most MLMers learn how to stay away from Uncle Herb and cousins Pookie and Ray-Ray. That's the easy part for most. After the first couple times with them it doesn't take a rocket scientist to figure out- just don't go near them. Read more
Posted on August 4, 2010 | Filed Under Inspiration, Internet Marketing, Leadership, Network Marketing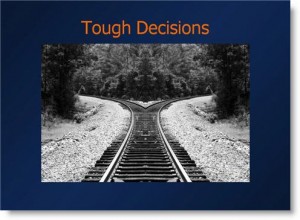 I'm reading the book Three Feet From Gold. Great book. On page 32 I read – Never make a major decision in a valley. What? I thought. I read on.
Most people in relationships and business will hit a wall or go through a major set back in their life or business then quit or make a change.
I started thinking about how many times in my business I hit a wall and wanted to quit or find a new company.
I see now why so many people quit their business or jump to a new company only to jump again and again. You will hit a wall, everyone does. But when you do hit that wall you must keep on keep-in on to get through the valley.
The valleys create high levels of emotion and no one can make a good decision when it's based on fear or disappointment.
How do you keep yourself from making major decisions in the valley? Read more
« go back
—
keep looking »