Who is Stealing Your Dream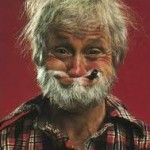 Have you ever talked to your brother-in-law or your brother and they explained all the reasons why Network Marketing doesn't work. I bet they can explain reasons why a lot of things don't work. That's because he's a loser.
Has he ever built a large network? If not, he's the last person in the world you should be taking advice from.
Just because your Uncle John was in Amway for two months doesn't make him an expert. And just because your cousins Billy Bob had a neighbor in one of those things for two weeks five years ago and they never made any money, doesn't qualify them to teach you about success.
Most of us have someone that has told us time and time again that no one makes money at Netwark Marketing. As bad as this sounds, the fact is that most MLMers learn how to stay away from Uncle Herb and cousins Pookie and Ray-Ray. That's the easy part for most. After the first couple times with them it doesn't take a rocket scientist to figure out- just don't go near them.
The biggest challenge people have is the looser they can't get away from
That looser is self talk. We all have it and if you don't you will, if you stay in this business long enough to make the big bucks.
It will be a battle most will fight the whole time they are in the  business and sadly most will lose because like the loser uncle Billy-Bob you have to choose to stay away. You have to choose to read books and train yourself to not listen to the one you can't run away from which is your self talk. The only way to get rid of him is to replace him.
Here are some statistics
* 58% of the US adult population never reads another book after high school.
* 42% of college graduates never read another book.
* 80% of US families did not buy or read a book last year.
* 70% of US adults have not been in a bookstore in the last five years.
* 57% of new books are not read to completion.
If reading 10 pages a day doubled your income this year when would you begin?
Do you like to read? What do you read? When is the last time you read a book cover to cover?
You can stay away from the naysayers. You can stop calling the brother or broke friend that puts you down every time you talk to them.
The most dangerous dream stealer is yourself
You must hang out with a group of people who read will fill your mind with belief. You don't need people around you explaining why it won't work. You have to be counseling with people that can teach you how it can work. Some call it brainwashing I agree I believe for most people could use a little brainwashing. Want to be rich? Stop taking advice from broke people! You have to start replacing the bad self talk with new good self talk.
Read the book "What you say when you talk to yourself" and "The magic of thinking big" or any number of books. You talk to yourself all day long. It will take some time but you need to listen to what your saying and stop it.
When you realize your talking negative to yourself, stop it and replace it!
You may need to make a gesture or even yell STOP, soon you will learn to recognize bad self talk.
So stay away from the negative relative and replace them with new positive friends. Replace the old negative thoughts with new positive self talk.
You are a WINNER I BELIEVE in YOU.