Path of MOST Resistance
To succeed you need to take the path of most resistance.
Read any success story and most have a common theme, struggle then success. Art Williams said it this way "If you want to win you need to be controversial" When in doubt, choose the harder task or what you don't want to do – that's usually what you should do!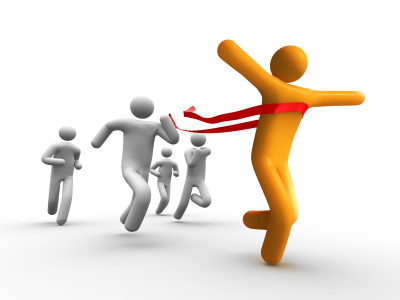 It becomes a habit taking the path of least resistance.
I know when I need to get something done I don't want to do I tend to find things to do that take me from what is uncomfortable to do. But it's the uncomfortable thing that is what is needed to move me closer to my goals. I know when I decided to join a network marketing business it was very uncomfortable with friends and family, but if I had listened to them and taken the path of list resistance I would have denied over 5000 people the opportunity to do something different. The path of most resistance is normally the path you need to take. It's kind of like a fireman. When everyone else is running out of the building they are running into it.
Take the path of most resistance, when others run out you run in.
I was talking to a friend about an online opportunity. He called me the next day to tell me "it sounded like a scam" that he read a lot of bad things about it. I remember when I first joined MonaVie , in fact the whole time I have been with MonaVie, all the "Scam this scam that, MonaVie is this and MonaVie is that" Good thing I didn't listen to them. It's almost like, the more crap you read on the internet about an opportunity the better the opportunity. "If you're not making waves you can be the wave" Vincent St.Louis. If you wait until everyone is doing it; you never get to see the miracle of God parting the red sea.
If your heart tells you it's good. Check it out make sure you're all in then take the first step on the path of most resistance.
Path of least Resistance Activities:
Joining in on the gossip
Allowing peer pressure to guide you
Starting your new program tomorrow, instead of today
Reacting in anger
Not forgiving
Checking emails instead of making Cold Calls
Eating pizza instead of fruits
Not going to the gym
Staying in your safe JOB
High Resistance Activities:
Going to the gym when you don't feel like it
Forgiving someone who wronged you
Facing the fear and doing it anyway
Apologizing
Eating a salad instead of the burger
Calling your prospects (again and again)
Taking the steps to get out of your JOB
Chasing your dreams
Sharing your opportunity every day
In Network Marketing today, there will be many times when you will not feel like doing the right thing. You will have to force yourself to take the path of most resistance, sometimes daily.
Things like;
Making Follow Up calls everyday
Getting up from your computer and going out to meeting someone new
Going to a meeting after a long day at work
Writing in your Blog every day
Setting up your Email Marketing campaign
Prospecting daily
"Daily disciplines done daily build character"
By everyday dedicating yourself to doing the things you DON'T want to do, you'll be very surprised at the results you achieve in a short period of time. How do you eat an elephant? One bit at a time!
Any fish can swim downstream, but it takes strength to swim upstream.
Take the path of most Resistance and start swimming upstream.

Chief Inspiration Officer
Vincent St.Louis
Fighting the forces of Mediocrity
If you found this article on Path of MOST Resistance useful please comment and share it.
Tags: Path of MOST Resistance