Tranont Review
My Tranont review
I'm not in Tranont so this is coming from a just as I see it Tranont review.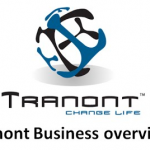 I went to a Tranont overview where one of the owners and a top leader did a presentation. I was called by a good friend that pulled the "You owe me card" so as a good friend and YES I did owe him I went to the presentation to support my friend.
I remember as I was driving to the Tranont meeting I was praying I would not get excited. You see I've been in MLM for over 22 years and am a little burned out of the whole industry. I had some very good success several times in the last 22 years, but just over the new company every few years thing.
Anyway to the Tranont review. By the way I DID NOT get excited. First thing that bothered me was putting all my billing, banking, mortgage, debt and every other financial info into one place. Everything in one place is scarry. WOW how do you sell that? I know if you are a member of Tranont it's all good just ask anyone in Tranont they will tell you how safe it is and no one ever has a problem with it. But could you imagine if the business does get big and having someone hack the Tranont cloud and everyone's total financial footprint was compromised That would kill your business FAST. For me after a while you get tired of rebuilding over and over.
Before I went to the Tranont review meeting another friend had sent me a Tranont video and asked for my opinion and I try to give it when I can. I watched about 2 minutes and stopped because the first thing the video mentioned was uploading all your financial info to their server all in one place. I'm not sure that's what I want to do and believe others should be concerned also. I mean look, big banks and stores get hacked all the time what makes me thing a MLM could protect my info? And not just one account ALL my accounts!
The thing I did like was they are looking to teach financial literacy. I believe that is VERY important. They had what sounded a lot like Legal Shield / Pre paid legal. With tax help and credit score help. But nothing you can't get for free with a little search.
At the very end of the presentation the presenter talked just briefly about a Tranont Life. That was the only thing that caught my eye was that and he passed over it almost like they were trying to hide it. I took a few notes then went straight to the presenter to get the facts about Tranont Life and what was the connection. The only thing I liked about it was it seems they are giving members a free financial needs analysis hopping to get them into an IUL. BIG money for the Tranont Life Company. So if everyone on your Trannt team gets an IUL and you make commissions off it now that's some good money. I talked a bit to the part owner and he said the commissions aren't as good as other companies and they don't encourage people to get licensed. WOW that way Tranont Life makes all the money.
My Tranont review to me:
To me Tranont looks like a cross between ACN, Legal shield and World Financial Group. Not a bad combo but to me just too many problems with the concept.
But you make your own opinion. It could be the next big thing. Who knows? For me I will stick with building my WFG business. I'm SO over new companies. I've been enticed by to many duds.
But here's a what is Tranont Overview:
Tranont OneView  (this is what bothers me Just saying)
Automated Debt Reduction & Wealth Accumulation
Tranont OneView is a web-based software application that integrates with over 16,000 financial institutions world-wide to give you access to all of your financial information in one single location.
Oneview In fact, with Tranont OneView you get:
Instant overview of all of your financial information
Ability to create spending plans and budgets
Real-time transaction updates
Financial alerts and updates
Ability to set and track financial goals
Email notifications on the go
Access using your tablet or smart device
Personalized offers specifically tailored to you
Tranont OneView is your one stop access to all of your financial data online.
Tranont Defend
Defend your financial future.
Protect your identity, your privacy and your money.
Identity Theft Protection
Complete personal and family identity theft monitoring and recovery services for all types of identity fraud – plus extra protection benifits not availible in other services.
Tranont Computer Protection/Tech Support
Unlimited security and tech support services for your PC/Mac computer and mobile devices. Save hundreds on repairs, tune-ups, security checkups and maintenance.
Tranont Social Media Monitoring
24/7 monitoring of your Facebook, Instagram, Twitter and LinkedIn accounts for slander, bullying, harassment, privacy risks and more.
Tranont Tax Bot (this I really liked but you can get apps for free or at a low cost that do the same thing)
Track Expenses & Simplify Tax Time
Tranont Tax Bot makes it easy to keep track of business expenses, including mileage, from anywhere in the world using your smart phone or mobile device. This business expense tracker is also very motivating to use because it keeps a running tally of the potential savings you are racking up by documenting your deductible expenses.
Tax pictureMileage tracking is extremely simple with Tranont Tax Bot. The mobile app integrates with your phone's GPS capabilities to figure out where you are in the world and where you are traveling to. Your route will be logged automatically once you activate the system with a couple of taps.
At the end of a trip, another tap will tell the app to tabulate your mileage – you won't need odometer readings or anything else. Tranont Tax Bot automatically calculates everything for you.
What a fantastic way to prepare for tax time, and to greatly simplify any potential audit in the process.
With the transaction tracking and mileage logging feature, along with all the out of box reports, Tranont Tax Bot can help you track and organize all your expenses, ensuring that you get the maximum tax refund possible.
And the best thing is that access to Tranont Tax Bot is available with your Tranont Utility.
So take advantage of Tranont Tax Bot so that you can maximize your business expenses and be meticulously prepared at tax time.
Tranont Life
Future Planning
We bring together individuals, families, small business owners, and some of the largest insurance and financial services providers in America to make financial products and services more accessible to middle-income families.
Tranont Life, LLC is a marketing company whose affiliate companies and affiliated agents solicit and transact life insurance and other financial products and services in jurisdictions where those entities or individuals are appropriately licensed and appointed.
Tranont Financial Education
On-Demand Education and Training Classes
With Tranont Financial Education classes you will learn about:
Budgeting
Creating wealth
Credit score
Financial services
Inflation
Interest rates, mortgages and credit cards
Investment planning
National economy
World economy
Through the Tranont Financial Education program you can become more prepared to make difficult decisions regarding your personal finances. You won't feel like you are a step behind when it comes to your money. Feel free to watch a sample of the Tranont Financial Education courses below.
There whole thing is to try to flood the market with Tranont Jeeps. Tranont Jeep is their program that give you a bonus that you are to spend on a new Jeep. Putting people in debt. I though Tranont's plan was to help people get out of debt?
 If you are looking for a start up MLM maybe Tranont is for you.

Chief Inspiration Officer
Vincent St.Louis
Fighting the forces of Mediocrity
If you found this article on Tranont Review useful please comment and share it
`