Uncorked wellness
Uncorked Wellness is a new a exciting product and opportunity.
Whether you're looking for a great all-natural health product or a great new business opportunity Uncorked Wellness is worth taking a look at.

I have been in the homebased business industry for almost 20 years. I have seen a lot of companies come and go. I have learned in my 20 years a few things about what it takes for a business to last Uncorked Wellness has what it takes to be BIG.
1) It needs to have a good quality product that people would buy even if there was not an income opportunity attached.
2) The product needs to be in a growing market with potential for more growth every year after the launch
3) It needs a compensation plan that helps people make money fast
4) The compensation plan needs allow the average person to make money fast and also allow the superstar the ability to be compensated for their efforts
5) The owners must have character, integrity and passion for the people
6) It must have a cause. The company vision must focus on helping people both with good quality products and an opportunity that will last.
Uncorked Wellness gets A+ rating in all 6.
Let's look at Uncorked Wellness and how it stacks up.
Uncorked products are quality all natural products in all areas of wellness.
Uncorked Products are the Solution.
UNCORKED HEALTH & WELLNESS, INC. will have a product line that spans from health & wellness to energy, and even first to market products that cover both.
Our flagship pre-launch package contains the products
UNCORKED ENERGY,
UNCORKED DETOX, &
UNCORKED ENERGY CAPSULES.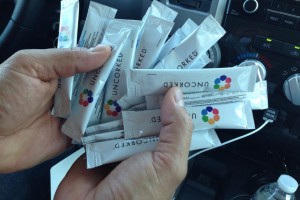 UNCORKED ENERGY is a powder that when added to 16-20 oz of water will provide a flavorful, healthy source of energy for 5-7 hours for the user. UNCORKED ENERGY is poised to be a competitor of 5 hour energy shots, and current energy drinks such as Red Bull, Rockstar and Monster without excessive amounts of caffeine and sugars. The packets can be used as a 2 serving sample packet to grow your business. With a wholesale cost of only $2.40 per packet. This is a big advantage over companies selling a expensive bottles of superfruit juices and energy drinks.
UNCORKED ENERGY
• Uncorked Comes in a convenient on-the-go packet that's comprised of over 3000mg of superfruits for health benefits plus an herbal ginseng blend to deliver an immediate impact of clarity, energy, focus and stamina that lasts.
• A proprietary blend that delivers 5-7 hours of steady energy, stamina and mental focus. Super Fruits: over 3000mg per packet: Mangosteen, Acai berry, Goji Berry, Pomegranate, and Maqui berry; including all their antioxidant and anti-inflammatory benefits
• No artificial sugar, sweetened with all natural stevia
• Hydrates with any water based product

UNCORKED ENERGY CAPSULES
The complete energy formula without the fruits in a capsule form for those with potential allergy challenges to fruits.
UNCORKED DETOX
A Gentle Detox delicately balanced to provide effective non cramping colon cleansing. Cleansing is an important factor of any Diet or Weight Loss program.
• Relieves Bloating
• Promotes Improved Nutrient Absorption
• Flattens the Stomach
• Accelerates Body Shaping
Uncorked products COMING SOON
UNCORKED SHOT – readymade 2 oz shot.
UNCORKED HEALTH -An all natural superfruit health formula without any added energy ingredients.
UNCORKED AM/PM SHAKE – A meal replacement formula designed to aid in weight loss goals by providing a low calorie and highly nutritional meal in one shake plus collagen for the skin, glucosamine and chondroitin for joint health.
UNCORKED SLIM – A dietary formula in capsule form designed to enable a person to consume less by reducing the appetite.
UNCORKED PROTEIN – A protein formula designed to be a complete workout protein supplement.
UNCORKED DREAM – An all-natural formula designed to give a person a peaceful night's sleep eliminating the need for drugs or chemicals, allowing you to wake up clear headed and refreshed without feeling groggy in the morning.

Now let's look at the Uncorked Wellness compensation plan
The Uncorked Wellness marketing plan is a straight line plan.
Everyone that comes into the Uncorked business will be time stamped at the exact time they submit their distributor application. Then everyone that joins after you will be placed under you. The computer will automatically place the next person that joins in the next available spot, no matter where they are joining from or who's team they are in.
You have the ability to earn income from EVERY person that joins Uncorked Wellness after you. EVERYONE!!!
1- Retail Profits (paid daily/weekly) You earn commissions from retail customers who order direct from your personalized Uncorked website. Retail profits are set at 20%
2- Three yours is FREE  As an Uncorked Wellness distributor, you can earn your monthly auto-ship of products for FREE when you get three personal customers purchasing a monthly supply of Uncorked products through your website.
3- Uncorked Jump Start Bonus (paid weekly) earn a jump start bonus on the first starter pack from every new distributor you sponsor into Uncorked Wellness. From $50 to $400 depending on the starter pack purchased.
4- Coded Infinity Bonus (paid weekly) I really like this bonus!
You start earning the infinity bonus on your fourth person you personally sponsor and every person after that. This bonus is a onetime first order bonus paid on starter packs purchased in your whole organization.
$249 = $25
$499 = $50
$999 = $100
$1999 = $200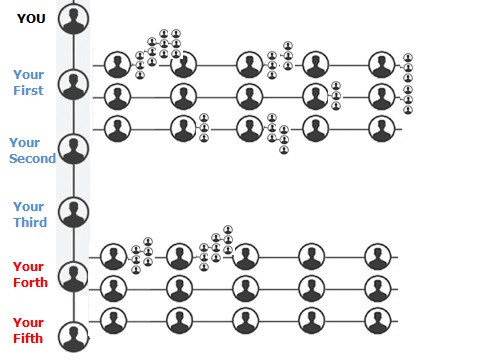 5- Passion Bonus (paid monthly) Once you reach $5000 in monthly team valume, a $100 Passion bonus is earned. When you reach $10,000 in personal team volume you will earn a $200 bonus each and every month you qualify.
6 – Car bonus (paid monthly) When your personal team valume reaches $20,000 a month you will earn a $400 car bonus. To spend on anything your choose. But if you choose to buy or lease a car, to promote America, if you buy or lease a car made or assembled in America you will receive an extra $200 a month just for buying American.
7- Team Commissions (paid monthly) Uncorked Team commissions start at the Bronze rank and increase as your team grows. Team commissions are 5% of team volume and vary from paying on two levels to up to 7 levels deep. I must note that's not true levels that's from each executive level so it can end up being a lot more than 7 levels deep

8 – Uncorked Power line bonus (paid monthly) I really like this bonus. Uncorked Wellness takes 10% of the total company volume and divides it into 10 different pots. You can share in the pots in relation to everyone that joins the company after you. For more on this bonus contact me here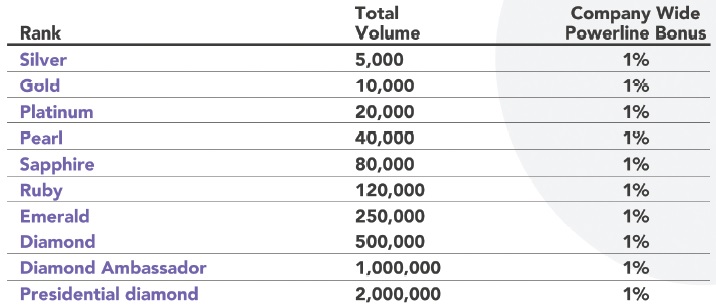 Now let's talk about the owners of Uncorked.
I have met a lot of people and to be quite honest with you I was not looking to join another health and wellness network marketing company. But for some reason I was drown to at least meet the owners. My wife and I drove up to Redding California to meet with Ron Holloway and David Harris. After spending 4 hours with them they invited us over to Ron's house for dinner. You can learn a lot about a persons character when braking bread together. We fell in love with them and on the long drive home when knew they were going to do something special. After a lot or prayer we decided that Uncorked was our next adventure.

If you are looking for a Network Marketing opportunity with the right leadership to help you succeed. Give me a call and let me share with your our vision and passion for helping people.

Chief Inspiration Officer
Vincent St.Louis
Fighting the forces of Mediocrity
If you found this article on Uncorked wellness useful please comment and share it
Tags: Uncorked, Uncorked energy, Uncorked products, Uncorked Wellness