Network Marketing or Real Estate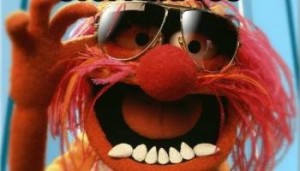 A Network Marketing and Real Estate Story.
A real conversation between a Real Estate agent that just joining a Network Marketing company.
Now this kind of conversation does not just happen with Real Estate people it happens with all kinds of people that is interpret what Network Marketing is. And the true potential of the industry.
New promoter: "If I don't start making money with this business soon I am going to have to quit and ask for a refund."
Me: "When did you get started?"
New promoter: "Last month"
Me: "How many team calls have you been on. Or company events have you attended?"
New promoter: "I am really busy with my real estate business. I don't have time for the calls."
Me: "I am curious, did you have to invest money to receive your real estate license?"
New promoter: "Yes"
Me: "Did you have to invest your time going to school, and THEN learning the skills on HOW to promote your business, before you started to earn an income?"
New promoter: "Yes"
Me: "Does having a real estate license guarantee you will earn money?"
New Promoter: "No"
Me: " And how do you sharpen your skills as a realtor?"
New Promoter: " By attending my brokers trainings, attending a virtual weekly coaching call and attending seminars."
Me: " And how does that help you?"
New Promoter: " Because that's how I learned how to grow my business."
Me: " Do you make good money as a realtor?"
New Promoter: " I make really good money."
Me: " Would you say it's because you treat it like a real business, so it pays you like a real business?"
New Promoter: " Absolutely, I take it very seriously."
Me: " You see, my network marketing business also pays me very well. That's because I, too, take it very seriously. I make the team calls a priority. I attend all of the company events. I have also invested tens of thousands of dollars in personal development seminars, over the years, as well. I do so to sharpen my skills and increase the value I have to offer others. The result: I am now in the top .5 to 1% income earners, out of millions of networkers, around the world. The only difference between your business and mine is you have to keep looking for that next listing to continually generate income. In my business model you only build it once and it will continually pay you for years to come. I am not saying one is better than the other. Only that our efforts for each of us to get to this level were likely very similar. The reality is "If" you want your NM business to pay you like a business, you need to treat it like a business."

I hope you get excited about Network Marketing or Real Estate like we are.

Chief Inspiration Officer
Vincent St.Louis
Fighting the forces of Mediocrity
If you found this article on Network Marketing or Real Estate useful please comment and share it
`