MonaVie Review
How about a MonaVie review from someone actuality in MonaVie not from someone just trying to sell you their lead system or their business?
MonaVie Review (Mona Vie) The Juice, The Opportunity, the Rewords.
MonaVie started as Monarch Health Science and sold a weight loss product. After struggling for a year a few friends of CEO Dallin Larsen called and introduced him to the Acai berry. Darrell Utterbach was introduced to the Acai Berry from a friend. Darrell Utterbach saw the vision and talked to his friend Mark Ewell about it. Together they could see the potential. At the time Acai was for the most part an unknown super fruit in the USA. Mark and Darrell took the idea to Dallin Larsen and that's how it all started. MonaVie Launched in the beginning of 2005, Monavie started and continues to sell a fruit juice concentrates using the acai berry as its primary ingredient. MonaVie is a privately owned distributing company under the banner of Monarch Health Science. Dallin Larsen's has extensive experience as senior executive at Dynamic Essentials and Usana, both companies operate a Network Marketing business models.
Dallin teamed up with his brother Randy Larsen and long time friend Henry Marsh. Together with the many years in business they have been able to take MonaVie to amazing height. In September 2009, Inc. Magazine placed MonaVie at the 18th fastest growing companies in the US, number 1 in the food and beverage category and # 3 in revenue. As a testament to the huge success that the company was experiencing, CEO Larsen received recognition from Ernst and Young as the National Entrepreneur of the Year. This all equals an A+ rating with the Better Business Bureau.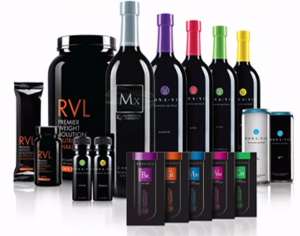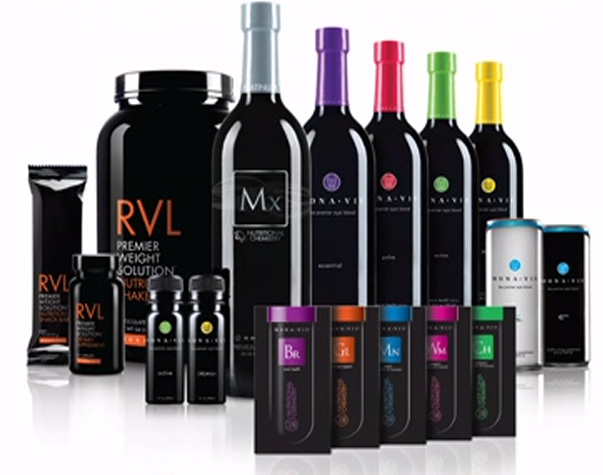 In this part of the MonaVie review we will look at the MonaVie products.
MonaVie started with two products MonaVie original and MonaVie Active. Both are a blend of 19 fruits centered around Monavie's crown Jewel the Acai. MonaVie Active has the plant based glucosamine for joint support. After enjoying great growth MonaVie expanded their juice blends to include
MonaVie Pulse with 19 fruits and plant sterols for heart health
MonaVie (M)mun with 19 fruits and Wellmune, for immune system boost
New to MonaVie's juice blends is
MonaVie MX; MX is a blend of 19 fruits and 11 vegetables along with combining the plant based glucosamine from the MonaVie Active and the Wellmune from MonaVie (M) mun. To create an amazing super MonaVie.
MonaVie launched into the energy drink market with
MonaVie EMV a great tasting and lightly carbonated energy drink,. With both a regular and lite blend, both these healthy formulas increase performance, endurance, and concentration
New for MonaVie
MonaVie has launched into other natural health areas with the introduction of
MonaVieRVL a highly nutrient dense weight loss/ meal replacement product.
Also this year with the all new
MonaVie Elements: MonaVie Elements is a line of bio availability powdered vitamins. With men's health, women's health, children's health also Brain health and glucose support.
With your health, time, your freedom, all in your hands, the opportunity to change your life can be MonaVie. In this part of the MonaVie Review I will go over several parts of the MonaVie plan.
MonaVie empowers you to bring happiness and security into your reach. Whether you're looking to make a small change and improve your circumstance, or significantly transformation, MonaVie is the opportunity to let you tack advantage of the surging health and wellness and homebased business industry.
MonaVie provides its independent distributors with fantastic products, a who's who on the sales and marketing team, friendly customer support, and a well credited research and development team. Everyone at MonaVie is dedicated to your success. Your goals are important to MonaVie. You and MonaVie are what ads up to a better life. You'll be proud to offer exceptional antioxidant rich products for your health and wealth management solutions. You have the chance to choose what success looks like to you, and MonaVie has the solutions to help.
Relationship marketing is the most effective form of distribution. A person-to-person marketing plan allows you to share the MonaVie independent business opportunity benefits with others, building your own distribution network and your income is rewarded not just for your sales, but for the sales from the whole organization you helped create.
MonaVie offers their distributors the most innovative compensation plan in the homebased industry. With 8 ways to earn income and 55% of the sales volume paid out in distributors, MonaVie is a powerful and rewarding opportunity!
01 Direct Sales Bonus
02 Preferred Customer Bonus
03 Fast Start Bonus
04 Star Achievement Bonus
05 Team Bonus
06 Executive Check Match Bonus
07 Rank Advancement Bonus
08 Leadership Bonus
In the last 5 years my wife and I went from a stay at home mom and a contractor building homes to building a team of over 5000 strong in 7 different countries. Our life has changed for the better with both health and opportunity. MonaVie is changing lives one person at a time.

Chief Inspiration Officer.
PS if you're looking to try MonaVie for the first time or to re-engage we are here to help. Take a look at what MonaVie has to offer. If you have questions visit our MonaVie website and click on our name at the top right we will contact you ASAP. We look forward to helping you.
Tags: Mona Vie Review, MonaVie Review