Advantages and disadvantages of franchising
Advantages and disadvantages of franchising
Buying a franchise can be a quick way to set up your own business without starting from scratch. But there are also a number of drawbacks. When it comes to starting a business, many times people think about buying a franchise. Many time people think or a franchise as a shortcut to success. Not everyone should be a franchisee, and not all franchises are created equal. There are options other them buying a franchise more on that later.
Take a look at a few advantages and disadvantages of franchise ownership and what to expect when buying a franchise.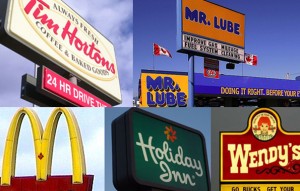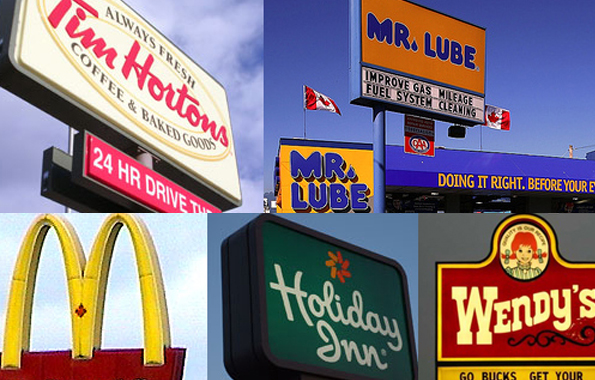 Advantages of franchising
1) Lower Failure Rate – In most cases when buying a franchise, you're buying an established successful system that has been proven to work. Franchisees stand a much better chance of success than people who start independent businesses, franchisees have an 80 percent chance of surviving while independent businesses stand a 70 to 80 percent chance of NOT surviving; Statistics show;
2) Start up help and beyond – You get a lot of startup help and running it after startup. Many franchises are turnkey operations. With franchise, you get all the equipment, instruction or training AND SUPPLIES needed to start AND OPPORATE THE BUSINESS. Some franchises give you ongoing training, and help with management and marketing. You will GET the benefit of the parent company's marketing.
3) Inventory and supplies cost Buying Power – Your franchise will benefit from the collective buying power of the parent company. Franchisor can buy in bulk and pass the savings along to YOU. Inventory and supplies CAN cost less than running an independent company.
4) National brand-name recognition – Many well-known franchises have STAR POWER. iT'S like buying a business with built-in customers.
5) A franchise business can be immensely profitable. (TOCO BELL, Subway AND many more)
Disadvantages of Buying a Franchise
1) No room for your creativity – The main disadvantage of a franchise is you have to do it their way – sometimes right down to the way the salt and pepper shakers filled. Their Way or The Highway. As a franchisee, you are not actually the one running the business, and many franchisors have a degree of control that you may find to much to handle.
2) Besides the original franchise fee you have ongoing Costs, You will pay every month a percentage of the business revenue. The franchisor can charge additional fees for services, such as advertising and other services that are not optional.
3) Ongoing Support or lack of. Many times the assistance in starting a business and operating it successfully is not all that good. Sometimes it's just startup operations, everything after that is up to you.
4) Expensive – Buying into many of the well-known franchises are very expensive. You will have to arrange the necessary financing or have deep pockets.
5) Not all that glitters is Gold – Just because a business is offering franchises is no guarantee that the franchise will be successful. – Buying unknown, inexpensive franchise can be a gamble. In some cases all the franchisor is interested in is selling more franchises. Any franchise you are thinking of buying needs to be carefully investigated.
6) Employees – Most franchises deal with minimum wage employees that don't have the interest in the business success as you do. Steeling and people not showing up for work is a constant thorn in your side.
7) YOU are the business – I have seen many people spend their life savings only to be worked to death and never have the free time they were looking for.
If you have the initiative, patience and drive to start a business and if you have sufficient finances and enough business experience to go it alone, your best path may be to purchase a business opportunity or to start your own business. This is especially true if you are someone who would not be willing to follow a franchisor's system.
If you want to own a business and be your own boss take a look at Network Marketing.
Advantages of starting a Network Marketing or Home based business are.
• Low start up cost.
• Support from a team
• Unlimited income
• No one telling you how to run or build your business, but with all the support and knowhow if you desire it. (I recommend you use their training)
• Duplication – now you can be the franchisor. Nothing like having your income come from multiple sources. Just think about it. If you buy a franchise and the business fails or the building has problems or road work stops your customer from coming in the door. You're out of business. Now with Network Marketing if one business member has a personal problem and stops building you still have many other business centers out there working on their business and their business is your business.
Here is an example
I built a global business in 7 countries. I have a very big team in Japan and when Japan had the big earthquake my business in Japan all but stopped. Japan was just a small part of my business so it did not put me out of business. With any small business, whether it's a franchise or not you have one opportunity to build an income you cannot be the franchisor.
If you're interested in learning more about Network Marketing I would love to inform you and or help you create a global income.
The most important component is not the business itself but what you bring to the business. So follow whichever business ownership path fits you and enjoy being your own boss!

Chief Inspiration Officer
Vincent St.Louis
Fighting the forces of Mediocrity
If you found this article on Advantages and disadvantages of franchising useful please comment and share it
PS Remember even if you choose to buy a franchise or start a business. Two incomes are better the one. I was a general contractor and build my networking business on the side and now I have multiple incomes.
Tags: advantages and disadvantages of a franchise, Advantages and disadvantages of franchising, advantages of a franchise, advantages of franchising, Disadvantages of Buying a Franchise, franchise tips