Posted on March 11, 2012 | Filed Under Network Marketing
Network Marketing Prospecting is your key to success.
There are many ways of network marketing prospecting. In this article I will go over the use of a prospecting CD or DVD. There are many benefits to using media as a prospecting tool. It is very duplicate able and easy for anyone to do. I like the CD over the DVD because the prospect does not have to wait to get home or to the office to watch. A CD can be played right away after you give it to them. Also anyone can make a CD, a DVD is not that simple. So I will be covering the CD mostly but the techniques can be used for both.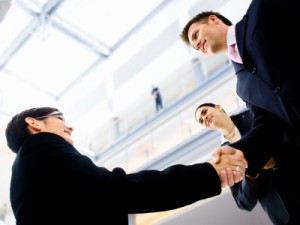 Posted on March 9, 2012 | Filed Under Network Marketing
MLM insider secrets your sponsor wishes you knew but can't tell you. So he asked me to tell you.
Network marketing and MLM is a business that is going to grow faster and larger than ever before. With the economic crises changing the world more and more people are looking to the home based industry as an option. Creating a residual income is very attractive and powerful attractant to everyone. Network marketing offers people the opportunity for geometric growth and residual income. When you sponsor in a new distributor they are an independent distributor and therefore will be building for their own reasons. The reword can be extremely lucrative to sponsor someone that builds a very big team. In most MLM opportunities all you need is 2 to 4 true business builders and you can make an extremely large amount of money. . Residual income is income that is generated again and again from an original action.
One of the main MLM Insider secrets I would like to share with you is for the most part you don't create a business builder you find them. You don't create a leader you will find them almost every person that I know that built a large MLM team knew they would build it within the week or two of signing up. If you are waiting for this person or that person to finely start building it's time to move on.
Focus on the winners is also a large missed MLM insider mistake. The winners will do it anyway. They will build it in spite of their sponsor. You need to focus on how to keep the long timer in. The person that stays active for 10 years and shows up to everything you or the company puts on. The person that shows the plan once or twice a year without fail. That's the person you need to develop a system to keep them in. You will have more of them then you do people that will build a big team. You don't need to waste your time with them you need the system to support them while you spend your time showing the plan to new people and helping the leaders win.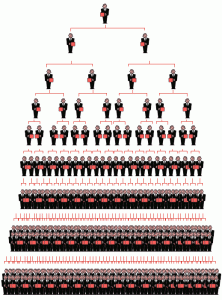 Posted on March 7, 2012 | Filed Under Network Marketing
Network Marketing Prospecting is the most important skill you can learn.
Also known as the art of inviting. Prospecting for network marketing is a skill that can be learned. In this article we will go over many ways of network marketing prospecting and how to develop the skills to become a master at the art of inviting.
There are many ways to prospect in Network Marketing. The way you invite people to see your product or opportunity is not as important as how often you do it. Prospecting is a numbers game. My mentor taught me about SINALOA and DMO. SINALOA is "safety in numbers and law of averages". DMO is "daily method of operational". The more you stick to your DMO with numbers of people you talk to you will see a law of averages and success will follow. Thank you to my mentor Darrell Utterbach for teaching me to focus on my DMO and SINALOA. One of my many mentors always says it this way. "Building a network marketing business is mathematical not magical" Read more
Posted on March 2, 2012 | Filed Under Network Marketing
Network Marketing Today, the way it was, is and will be.
In last few years and over the next 5 or so years more and more people are becoming engaged in the network marketing industry. More and more people are looking to network marketing as their golden ticket to a more meaningful life. People are looking to break away from their boring routine of a nine-to-five jobs. With fewer people working for a company long enough to retire and draw a pension if there is one awaiting them. More companies are making their employees pay more of their health cost and less of a pension plan available. People are looking to Network Marketing as a GREAT opportunity to add a retirement plan or even do Network Marketing today as a full time business. However, many new to Network marketers today are finding the sea of self proclaimed gurus and online marketing mayhem to be very misleading and overwhelming.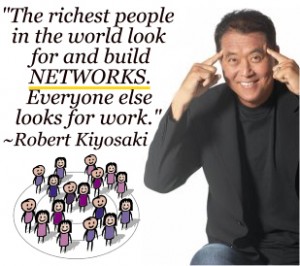 Posted on February 28, 2012 | Filed Under Internet Marketing, Network Marketing
 Online MLM Secrets that will take you online.
Building an MLM business online can be one of the most massively profitable ventures you've ever attempted also one of the most
frustrating and rewarding business that you've ever been involved in.
The biggest problem for the new to internet marketing person and getting online and really prospering online is going through the massive confusion that comes from having thousands of so called internet gurus all telling you success principles that don't add up to success and do more harm than good. All they want you to do is 'buy this' and 'buy that' and it never seems to stop. Always up-selling you on the next must have course that will give you the secrets you are missing.
You don't need a guru all you need is a few basic internet marketing tools to succeed online. What you need is LASER FOCUS that is impenetrable to distractions, and you need to understand the foundational concepts that are going to be required to take your business to a massive, dynamic level of success.
Online MLM Secrets revealed
There are a few obstacles you must overcome to build a thriving online business with massive success.
Posted on February 20, 2012 | Filed Under Network Marketing
Successful MLM Team
What does it take to build a successful MLM business?
Do you have what it takes to build a successful MLM team?
Listen to this recording about a few people that did not have much going in their favor, but where committed to build a successful MLM team.

Talent is over rated. You must have a burning desire to build a successful Network Marketing business. If you're frustrated and not getting the results you should be. Hang in there. You do have everything needed to accomplish your dreams. If God gave you the dream he gave you all that you need to accomplish that dream.
Many times we start to doubt ourselves. We start to justify why our JOB is not that bad or how we just don't have the needed talent or skills to build a successful MLM business. We are not like that guy or that gal. I'm not this or I'm not that. I am here to tell you that you are all this and all that. You can build a successful MLM team.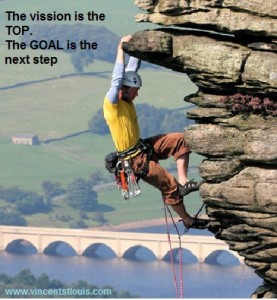 Posted on February 16, 2012 | Filed Under Internet Marketing, Network Marketing
Drop Cards what they are and how to use them.
Drop cards are a simple way to advertise your product or your opportunity. Drop Cards are just one of the many prospecting techniques I use. I have used drop cards for a long time.
For more information about how I built my business receive a free copy of my prospecting and lead generating tips by filling out the contact information.
 What is a Drop Card?
Posted on February 14, 2012 | Filed Under Network Marketing
MLM Tips to help you win
You found my site because you're looking for MLM Tips to build Network Marketing business.
I must first let you know you did not stumble on a wannabe website from someone that has never built a MLM / Network Marketing business. I have built a very big and long lasting team in over 9 countries. The picture below is a screenshot of my back office. In the company I am still with.  Click on the picture to see a larger image.
The Right and Left leg volume is total points for that WEEK. I show you that just to prove that I have the fruit on my tree to help you build what ever business you choose. I have personally sponsored over 250 people. For some tips about how I did it fill out the form to the right and get my free download.  There is additional training HERE
enough about that on to the MLM tips.
Here are the MLM Tips in no order
Posted on February 1, 2012 | Filed Under Generic, Internet Marketing, Leadership, Network Marketing

S

mart

Goal Setting
S

pecific

A goal is not a wish or a dream. A goal has to be written down. A smart goal setting practice is setting goals every day. I would like to pay off my bills or I would like to have money in my bank account are not good example of smart goal setting. I want to have one hundred thousand dollars in my bank account on Jan 1st 2013. That's a specific goal. I will contact 5 new prospects a day for the next 30 days. That is a good example of smart goal setting. Read more

Posted on December 28, 2010 | Filed Under Generic, Internet Marketing, Leadership, Network Marketing
Your problem is to bridge the gap between where you are now and the goals you intent to reach~Earl Nightingale
To really be able to focus on your goals you must refine them to the smallest common denominator.
Write out your goals then take your goals one at a time and work backwards with the goal.
If you are a Realtor and want to sell X number of houses or make X number of dollars this year you must first realize how many listings you must have to sell a home, how many customers looking to buy a home to actually sell one. How you will get your customers or listings. What form of prospecting you plan to do. How many prospects you will contact each day to give you how many contracts you will get per week to how many homes you will sell each week. You must know what your daily method of operation is going to be. Read more
« go back
—
keep looking »