Creating Passive Income
Creating Passive Income is the enticement of the internet.
Passive income is money that comes in without you having to constantly work at it. The best part of the internet is it gives you the ability to make a GLOBAL income from efforts you did in the past. Many people are drawn to work at home opportunities because of the passive income potential.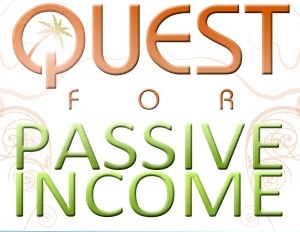 Creating passive income, how does it work?
The good and bad of the internet is that what goes on the internet stays on the internet. The good part is work you do today will still be on the internet somewhere, and could still pay you years from now. Once a website is live and getting a good flow of search engine traffic, it can be monetized or it can be gathering new targeted leads to you daily. Many times all it takes is to simply perform some occasional maintenance on it and watch money or leads roll in. It takes time to build up and it doesn't happen to everyone or everything you put on the internet, but it can definitely worth the time and can pay off big time! The people who take the time to learn how to work the internet in their favor and maximize the potential of an online business get the best results. Especially for those who take the time to find a great system and mentor who knows how to and has a system in place for you to learn from.
Ingredients for creating passive income online:
Working at home with an online business can quickly pay off and many times payoff BIG. To create passive income online it requires several ingredients:
Here are a few of the ingredients for creating passive income online;
You need Good advice; Success leaves trails. Learn from others.
You must have Patience; what you do may go on the internet instantly, but it takes time to create traffic.
Perseverance; Consistency is the key. Keep at it until!
System for success; you can't just through a bunch of stuff on the internet and expect it to draw attention.
A good lead generation system; your list is the MONEY.
Creating Passive Income is also what many call Beach Money.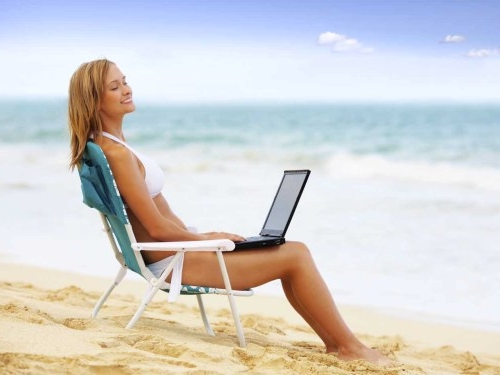 Ways to create passive income online.
Money goes where the eyes go. The internet is where the eyes are going. People now spend more time on Facebook then watching TV. The number of ways to create passive income online is growing and you are only limited by your ability and your imagination. You can sell something on your website, monetize a blog, do affiliate marketing, open an online e-book shop, or sell on auction sites, and much, much more. The number of online income opportunities is growing fast because of the increasing number of shoppers going to the internet to shop. This is especially true for the early pioneers! But don't think you are not an early pioneer, the internet is changing constantly when one opportunity closes many more are created. There are a lot of different ways to earn money on the internet, you just need to be open minded, follow the trends and also don't be scared to step outside the box and start a new trend.
Despite the fact that the Internet has been around for more than a decade, you can still be an early pioneer. Online business and e-commerce as well as the social media movement are still in their infancy. The key to creating passive income online is to get good advice from someone who's successful and take the time and the effort to learn what you are taught then test the various online options available to you. Find what works for you then do more of it.
Many times if you dedicate five to 10 hours a week it can create a passive income stream that soon replaces their old full-time income. At that point you might only need to spend an hour a week maintaining everything. E-commerce allows you flexibility and a great potential for income growth that happens at your own pace.
If you want to make a part-time income with a part-time online business, it's very doable given the right dedication. The more time and effort you can invest in your online business the faster and bigger it can grow. If you build a good sized business and then decide you don't want to do it anymore you can sell it. That's the great thing about creating passive income online; it's totally up to you!
Creating passive income has never been more reachable with the internet at your fingertips. With the internet the globe has no borders.
Chief Inspiration Officer
Fighting the forces of mediocrity.
PS if you're looking for the right mentor with a system that is not only simple but also is very duplicatable I have something you need to see. Take a look at http://dailybeachmoney.com
Tags: Create Passive Income, creating a passive income online, Creating Passive Income