The Meaning of Life-A Thanksgiving Story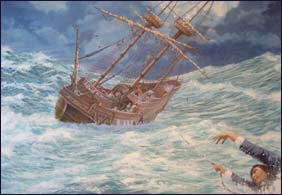 After my good friend and mentor Darrell Utterbach passed, I started thinking about how many lives he effected and the impact he had on future generations.
I started to realize the impact we have in the industry I'm in to affect lives I will never know.The impact of a man like Darrell on my life,  just one person in the many is staggering.
I realized we not only have an obligation, but also an opportunity. The obligation is to the people out there looking for HOPE. The opportunity is- there are people out there that God has given them a dream and this business will help them accomplish that dream. If you are not the link in the chain that will lead this business opportunity to them someone else will. Gods' dream will find a way.
Your existence is so important to the world you have no idea the impact you have. My parents effected change in people through the birth of four children. You are here because of people that made it through too many close encounters of death to count from people in your chain of life from Adam and Eve to now.
As we are at the doorstep of Thanksgiving 2010. One such experience of cheating death in the year 1620:
John Howland boarded the Mayflower in England in September 1620. John Howland was born about 1592/3. He came to Plymouth on the Mayflower in 1620 as a servant to John Carver. During the Atlantic voyage, he was swept overboard and rescued. As recorded by William Bradford "As the Mayflower plowed westward through high seas in the fall of 1620 on its way to the New World, John Howland was suddenly swept overboard. Fortunately he grabbed a handy topsail halyard and although he was doused several fathoms deep, was hauled aboard with the aid of a boat hook."
Now to think about the effect of falling overboard from a big sailing ship.
These ships did not turn around and go rescue you. They had no motor if the seas high that means the winds were blowing hard. It would take a long time to turn the boat around and may very well have been impassable to do and find the spot he fell over.
On a recent trip to Connecticut on business I visited my dad's family and they gave me a document entitled "Statement of line of Pilgrim John Howland" I am a descendant of John Howland. In this document there are 13 couples that had children that got married and had children all of them went through hardship and who knows what they all endured or cheated death to give birth to my grandmother Marion Alice St.Louis.Just the thought of, if John was not rescued and when he fell over he did not happen to fall in just the right spot that he was able to grab a drifting line and able to grad it and hang on during high winds and seas to be pulled aboard with a boat hook on a 1620s sailing ship in a storm. Your life means something more than you can imagine.
Now back to Darrell. How many times he wanted to quit? How many times he felt like this was just not for him? How many times he thought I just don't have what it takes, or could have been side tracked by lives experiences.I am so thankful for so many things. You are a Blessing too many. You are a link in a chain that will not be broken. No matter what kind of life and the good or bad you have been threw you are a miracle and it's a miracle you are here today. It's a miracle that you are reading my post. How did that happen?
Have a happy Thanksgiving and determine to be that miracle to someone.

Chief Inspiration Officer
Vincent St.Louis
Fighting the forces of Mediocrity
If you found this article on The Meaning of Life-A Thanksgiving Story useful please comment and share it.