Posted on August 16, 2016 | Filed Under Generic
An honest Sisel review or Sizzle as it's called. Read before you join.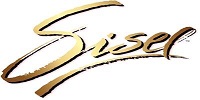 I will focus this Sisel review on the product, opportunity and leadership. The most important is leadership and I see BIG trouble for Sisels leadership or lack there off.
Sisel (sizzle MLM) is a normal MLM. In the industry of Network Marketing there are thousands of companies and products. They are all Great companies just ask any of their distributors they will tell you all about how they are the best. And Sisel might be a great opportunity. I have been in the Network Marketing industry for over 20 years. I even worked on the corporate level with a company.
When I look at a MLM company I look at the product, most MLM's have good products so it's not my main concern although a unique product would be nice. In this Sisel review I will look at Sisel's products. Compensation plan is very important. Does it pay to play. We will look at the Sisel Compensation plan in this Sisel review as well. But to me the main key is leadership. I see a very big problem with a key figure in Sisel's leadership choices. Read more