Posted on October 15, 2016 | Filed Under Generic
Dallin Larsen New Company is in pre Pre-Launch. I honored to be a chosen Field leader to help launch Dallins Larsons next Network Marketing Business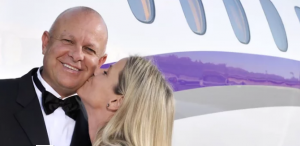 The next chapter in the book of Dallin and Karree Larson and Vincent and Kari St.Louis.
I got notice that Dallin Larson the founder of Monvie was launching a new business. At first I was not interested because I had stepped out of the Network Marketing industry. After the success we had with MonaVie we just could not find the same leadership, passion and excitement that we found in MonaVie. So we stepped out of Network Marketing all together. BUT when I heard the news I could not stop thinking about what Dallin and Karree stood for and what we built in our team TEAM 212. Also I could not stop thinking about Dallins tract record and the opportunity we had to share this with as many people we could.
So I reached out to Dallin and talked with him over the phone and we decided to help Dallin and Karree Larson to launch this new endeavor.
We have been chosen as one of the early field leaders to help launch this opportunity. We are honored to have this opportunity to bring Dallin Larsons new business opportunity to the world.
If you are at a place in your life and looking for an opportunity with people with a tract record give me a call 916-798-8508 to get first hand information of what we are doing. With our leadership I will help you position yourself for success in Dallin Larsons next business opportunity.
Dallin Larsen New Company! Get Involved (Pre-Launch)
Dallen Larsen and Karree Larsen are back!
If you would like to find out more information after watching the video message from Dallin & Karree, you can take the next step at call Vincent St.Louis 916-798-8508. I'm invited to to Dallin and Karree's house Oct. 25th to meet the leadership and learn about their products. I't an exciting time . I look forward to working with you.
********************************* Read more