After years in the financial markets, a group of traders
have come together with a group of marketers
to create what is a perfect marriage for people who are
looking for a way to create real wealth in their lives.

We have combined, leverage of a team and the
compounding effect of good trading of the financial markets.
We created a two step system which is designed to help
you make money and create time freedom.
NO recruiting needed Be a customer for ONLY $1






NO recruiting needed. Learn Forex and Futues trading
from TOP Traders without being part of a Network Marketing program. And still as a customer if you want to you can share
it with three people and get yours for FREEEEE!
And for a limited time you can have total access for ONLY $1
YES $1 don't wait this proce will NOT last long




My name is Vincent St.Louis
I have been in the home based business industry
for over 25 years and internet Marketing industry
for over 12 years. I have built many very big incomes
with some of the top companies globally.
I have been at the right place at the right time twice before
where I was able to create incomes beyond crazy.
I have also watch others take advantage of the same
lucky timing opportunities and created more income
than they ever thought possible.

This is one of those opportunities.
I'm extremely busy with 4 other businesses that
take a lot of my time. For me to do something
else it has to be special. In fact I have put most of
my other businesses on hold to focus my energy on this
opportunity. I feel that confident that this is one of
those great opportunities.
Don't look back in a year and wish you started back then.
If you have any questions, contact me!
If you have any concerns, let me know!
If you're ready to go, I'm right there with you!
iMarkets Live really can change your life!
Vincent St.Louis
916-798-8508



Autotrader (Mirror Trading)
- Set And Forget Automatic Trading -
As a member of iMarketsLive, you receive full access to the
autotrading (mirror trading) service.

You do not need any experience in trading.
All you do is set up your account and let the experts do
everything else for you. It's a true "set and forget" way to make money.

FXSignalsLive automatically copies the trades of professional, proven traders.
You don't need your computer to be switched on and you have full access to your money at all times. If you've never traded before, we recommend you simply uses a Demo (Practice) account first of all for 2 or 3 months so you can see the results with your own eyes. Once you are comfortable and confident, then set up a LIVE account with real money. Simple.







Two Brilliant Bonuses:

#1 Live Trading Room. Every Day, Every Week.

Amazing Trading and Training - LIVE


Every weekday, Chris Terry holds LIVE sessions where he shares his trading screens,
advising on trading signals and giving a commentary on what is happening in the markets.
Chris has been a professional trader for over 20 years and this is a great place to learn skills direct from a master trader. Spend time with Chris and you'll soon start to learn how a great trader operated.
You can chat with Chris and ask questions during the live sessions.






#2 Harmonic Scanner - High Probability Trading Alerts




Chris Terry and his software team have developed the unique "

Harmonic Scanner

" which is your eye on the markets,
24 hours a day.
It automatically sends you email alerts of potential trades to take, showing the precise entry and exit points of each trade.
It's an amazing tool and is included in your subscription at no extra cost.
The Harmonic Scanner also gives great signals for people who want to trade Binary Options as well as Forex trading.​




3 and it's ALL FREE



Share this AMAZING opportunity with three
people that join and yours is paid for.


YOU CAN EARN OVER $600.00 A MONTH BY SHARING
THIS WITH AS FEW AS 12 PEOPLE IN YOUR ENTIRE
GROUP WITH NO PHYSICAL PRODUCTS TO SELL!!!

Watch this Compensation plan video. AMAZING!






Lets look at what others are saying!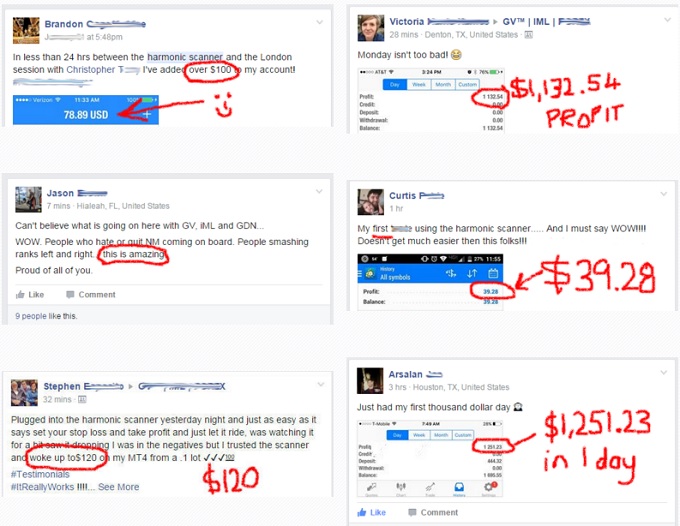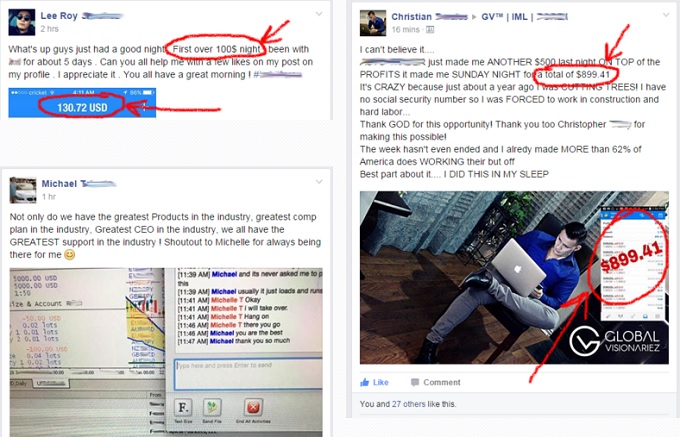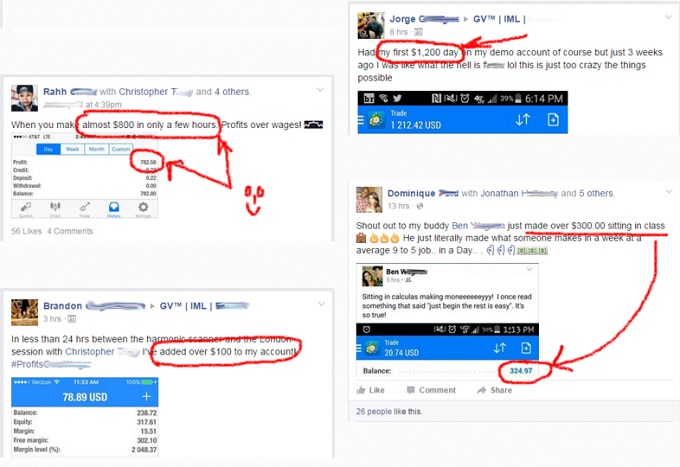 Working with iMarkets Live has been an absolute blessing.
It's helping me make more money, and at the same time
create more time to enjoy it. It provides me with an
opportunity to meet people just like me, and help them
create the life and lifestyle they dream about.

If you're friendly and have a goal in mind,
I'd love to work with you. In fact, there's a team of people
behind me that devote every day of their lives to
helping good people succeed with iMarkets Live.

Whether you have a lot of experience or none at all…
a lot of time to invest or just a little… it's all good!
Our company, our team, and our proven Instant signal service
will work with what you've got –
and help you bring about the results you're looking
for in the forex and futures industry

If you have any questions, contact me!
If you have any concerns, let me know!
If you're ready to go, I'm right there with you!
iMarkets Live really can change your life!
Vincent St.Louis
916-798-8508













`