How to Become a Teenage Entrepreneur
How to become one of the many teenage entrepreneurs!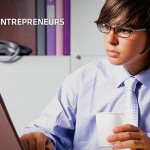 Entrepreneurship has nothing to do with age or how long you've been in the work force. Entrepreneurs success isn't about rules, textbooks, or MBA's, because many of the world's most creative and successful business-people don't even have a high school diploma, because they're still in high school. Many very successful people are teenage entrepreneurs and are still going to high school. If you have a drive and a creative mind there is no need to wait until you're out of high school. Get started NOW. In this article I will give you many stories of teenage entrepreneurs and also ideas to become a entrepreneur yourself. Before we look at becoming teenage entrepreneurs lets first define entrepreneur. en•tre•pre•neur Noun – A person who organizes and operates a business or businesses, taking on financial risk to do so. Synonyms – contractor – undertaker – businessman – impresario   We can establish that teenage entrepreneurs work for themselves, take ownership, are creative and don't let excuses stop them. Does this sound like you? If you have something inside of you telling you to run then RUN, don't let adversity stop you. Give it a try. You just might succeed. Remember this saying.
"Even monkeys fall from trees every now and then"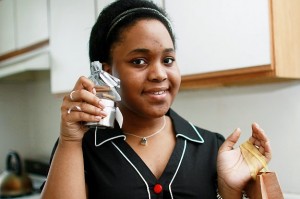 Don't be afraid to fail. The only way to assure you will not fail is to not try. You must take a chance to reach for the stars. So many people including me can look back on their life and wish they took more chances. Don't let that be you. God gave you a gift inside of you. That burning to succeed or try something new is put there by God. You must trust that HE will help you through. Now that does not mean I am saying that God promises you success. It may be that you need to learn and grow to get where God really wants you. We can read throughout history about people that failed over and over only to succeed beyond their wildest dreams. There are no guaranties, that's why it's called entrepreneurship.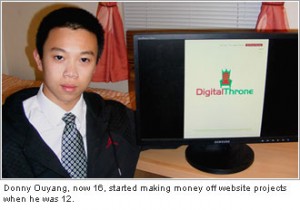 With the development of the internet I think younger people have a better chance of becoming a teenage entrepreneurs than ever before in history. With the growing social media, blogging and the teenagers interest in the internet you have an enormous opportunity to make money online with almost NO cost. I would like to share with you a few ideas for teenage entrepreneurs online. Blogging, ebay, selling on Craigslist, affiliate marketing, social media marketing, personal assistant, writing, ghost writer, editing images, website building, selling info products the list goes on and on.
One of the best opportunities for teenage entrepreneurs online is a company called Empower Network. Empower Network is a great way for teenage entrepreneurs to earn as you learn. Many times people think the internet is too hard to learn, how to get traffic, how to sell online, how to build a website, how to market, but the fact is with Empower Networks training and particularly with our team training learning how to market online and earn income as a teenage entrepreneurs has never been so easy.
Teenage entrepreneurs using Empower Network:
If you ever wanted to learn how to market online or maybe you are already good online and looking for a great way to put your skills to work. Empower Network could be the opportunity you are looking for. Empower Network is set up using a blogging system and a system of training programs that teach you how the how to's of internet marketing and it pays you 100% commissions.
There are many ways to become an entrepreneur. In the stories below you will read about many different ways others become teenage entrepreneurs.
Farrhad Acidwalla is a 16-year-old college student in Mumbai, India. Between classes, he manages Rockstah Media, a full-scale marketing agency with over 20 international employees.
Emil Motycka started mowing lawns when he was nine years old. His senior year of high school, Motycka Enterprises pulled in $135,000, offering everything from lawn care to Christmas light installation.
Andrew Fashion made $2.5 million by the time he was 21.
 Juliette Brindak's brand for adolescent girls, Miss O and Friends, has been valued by Procter & Gamble at $15 million. That's a pretty serious piggy bank for a 21-year-old college student
At 17, Sabirul Islam was shopping his memoir, *The World at Your Feet*, to major publishers in the UK. He got rejected — 40 times. Any normal human being would have given up at that point, but entrepreneurs don't get the luxury of being normal. Sabirul self-published his book and promptly sold 42,000 copies in nine months.
Adam Horwitz is the 18-year-old who just launched Mobile Monopoly, an online product that earned a ridiculous $1.5 million in its first three days. The most amazing part: he still lives at home with his parents.
Imagine you're a dyslexic 16-year-old who just dropped out of school. You would have to be pretty naive to think that you could find major success as a writer for blogs. Tell that to Michael Dunlop, the 21-year-old owner of IncomeDiary.com. He may not have a diploma, but Michael earns a healthy six figures a year writing for a living — spelling mistakes and all.
Catherine Cook and her brother started a social networking site, myYearbook.com, while they were still in high school. When an interested party offered the Cooks a few thousand dollars for their fledgling site, common sense suggests they should have jumped on the offer. Of course, they rejected it. Today, myYearbook.com boasts over 20 million members and $20 million in annual revenue.
Essential key to being success teenage entrepreneurs is being humble enough to learn from the people who have already been there, done that, and lived to tell about it. People become successful because they never stopped listening and learning and never stop trying new things. Young people really know what's going on and really can come up with the best ideas for the future. If you don't listen to your heart you just may miss changing the world. Remember "Even monkeys fall from trees every now and then" Become one of the many Teenage Entrepreneurs and make a difference in the world.


Chief Inspiration Officer
Vincent St.Louis
Fighting the forces of Mediocrity
If you found this article on How to Become a Teenage Entrepreneur useful please comment and share it
`
Tags: How to Become a Teenage Entrepreneurs, Teenage Entrepreneur